Agency CEO Panel: The State of the Industry
Feeling challenged dealing with corporate procurement professionals? This session outlines the role procurement plays in supplier selection and contracting, and offers tips and advice from experienced corporate procurement professionals on how to optimize your engagement and develop a relationship with procurement.
An experienced panel will share best practices on their expectations, the role they play in supplier selection and contracting for their respective companies and how to work more effectively with them, compliance requirements that must be met, and common mistakes vendors make in dealing with procurement.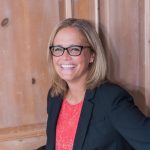 Tina Madden
Tina Madden, CPA, brings more than 25 years in the travel and meetings industry to her current role as Co-CEO and Chief Customer Officer. Prior to joining Meetings & Incentives Worldwide (M&IW), she had a successful career with a full-service CPA firm in downtown Milwaukee. In 2014, she was recognized as one of the top financial executives for medium privately-held companies and named CFO of the Year by the Milwaukee Business Journal.
Her passion is customer experience, the attendee journey, strategic meetings management, and travel. She believes events and engagement strategies transform organizations. She leads M&IW with her sister and has responsibility for finance, sales, marketing, consulting, event technology and production, and the customer success teams. Tina is a visionary leader that inspires her talented team through her creativity, innovation, and contagious energy.
She holds a Bachelor of Science in accounting from the University of Wisconsin – Milwaukee. She is a member of WBENC, YPO, and actively involved in the industry. She is married and has two beautiful children.
View Instructor's Profile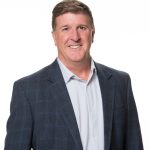 TJ Martin
TJ Martin has worked many jobs in the events industry over the years, from
stagehand and delivery person to Sales & Marketing Manager to Account
Executive VP. He's now Chief Executive Officer of Cramer, the company his
father founded in 1982. TJ considers the agency a "family business," not just
because he and five siblings work together, but because he considers every
employee part of the Cramer family. He champions a people first culture that
helps his people push creative and personal boundaries in a way that continually delivers exceptional results for clients.
Working closely with both internal teams and external clients for decades has
given TJ a solid perspective of the agency landscape — a perspective which has
helped contribute to the agency's growth from a small, Boston production
company to a national event and content marketing agency with multiple Fortune 100 clients.
TJ earned a Bachelor of Arts from the Carroll School of Management at Boston
College and completed business and management training at Harvard Business
School. He's active in the Boston business community and a board member of the Francis Ouimet Scholarship Fund.
View Instructor's Profile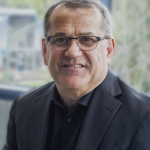 Rod Mickels
Together with Drew Hagen, Rod founded InVision in 1991. A passionate and energetic leader, Rod applies his decades of production and strategic account management expertise to the vision and direction of the company. Rod's passion for delivering excellent service and integrated engagement solutions keeps InVision fresh and innovative. As Executive Sponsor for key clients including Dell Technologies, Oracle, and Gartner, Rod offers his strategist insight into clients' business challenges to ensure that programs are delivered above and beyond expectations.
A strong believer in giving back to the community, Rod and his daughter founded The Giving Exchange in 2012, a non-profit devoted to providing underprivileged communities with self-sustaining opportunities that help people make a better life for themselves. He also sits on the board of the Cancer Support Community and donates his company's time and resources to many non-profit organizations including Walnut Creek Library Foundation, the California Symphony Board, the American Cancer Society, JFK University and the American Heart Association.
View Instructor's Profile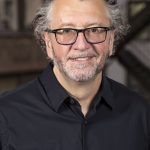 Mark Shearon
Mark has spent the last 30+ years thinking about his clients, opportunities, and solutions. He has a way of strategizing with brands that cuts right to the heart of the issue. He can then find innovative and cutting-edge solutions that bring brands to life in the live, virtual and hybrid arenas. He has worked with the world's best-performing brands on some of their most important communication and marketing programs. These include Qualcomm, Univision, Heineken, Harley-Davidson, T-Mobile, Facebook, SAP, American Express, Walmart, Ford, Aston Martin, Jaguar, Land Rover and Lincoln. He has worked globally and on both sides of the pond in London and New York.
View Instructor's Profile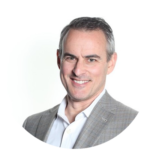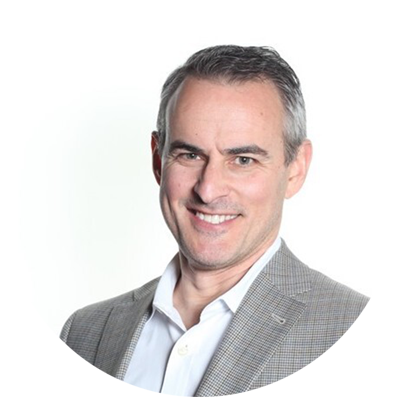 Howard Givner
With over 20 years of industry experience, Howard is a widely recognized expert and innovator in the field of special events, meetings, and small business growth strategy. Howard is currently serving as SVP of Knowledge & Innovation with PCMA.
Prior to joining PCMA, Howard was the Founder & CEO of the Event Leadership Institute, a leading provider of best-in-class training and education for the events industry through online, on-demand video professional development classes, interviews with industry leaders, white papers, webinars, and live events. In addition, Howard also was the CEO and Founder of Paint The Town Red, Inc., and the former CEO of North America for Global Events Group, the 13th largest event agency in the world, which acquired Paint The Town Red in 2008. During his tenure, the company won over 30 industry awards. He is a Past President of the ILEA (International Live Events Associate) NY Metro Chapter; has served on the board of directors of MPI (Meeting Professionals International) Greater NY Chapter as VP of Education; has served on the Advisory Board of Special Events Magazine; been a judge of the Gala Awards & HSMAI's Adrian Awards.
He is a frequent speaker at industry conferences on a wide range of topics. He has been profiled in The New York Times, The Wall Street Journal, CNBC, National Public Radio, ABC News, The Apprentice, and USA Today, in addition to numerous trade media.
View Instructor's Profile
Chapters
This section does not have any lessons.