Audio 101: Microphones, Sound Systems, Acoustics and More
Overview
Good sound is something most planners take for granted . . . until they experience bad sound. This class will discuss all the components of a good sound system, including all types of microphones, different types and locations of speakers, mixing boards, amplifiers, etc. We will cover the different personnel needs for a good audio system. In addition, we will discuss factors that impact acoustics, and how different types of output (e.g. speeches vs. music) will have different sound requirements.
Learning Outcomes
Have the ability to identify the different pieces of equipment that go into a sound system, including mics, speakers, amplifiers, sound boards, etc.
Understand how the type of event, and the acoustics of the room impact the kind of audio set up needed.
Have the ability to distinguish between the different types of microphones, including pros and cons of each and when each is appropriate.
Understand how to modify the speaker system and placement of speakers for various types of audio output (e.g. speech, live music, etc.)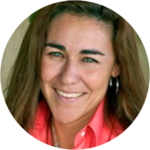 Midori Connolly
Midori Connolly is the Chief AV Girl at Pulse Staging & Events and Senior Technical Advisor to 7 Degrees Communications. In addition to owning and operating an AudioVisual company, she is a professional speaker and writer for organizations like MPI, PlanYourMeetings.com and rAVe Green AV. With a strong focus on sustainability as a business practice, Midori wrote the first-ever set of guidelines for Green AV. She then successfully designed and implemented hybrid meeting strategies for clients such as PCMA and BMW, while delivering measured business results. She is the only industry expert with the ability to provide end-to-end hybrid meeting design, strategic planning and technological execution.
Her AV Girl vision is to make technology more human, approachable and sustainable.
View Instructor's Profile