Booking and Producing Event Entertainment
Overview
Presenting impactful entertainment experiences at your event can be one of the most valuable assets you offer your clients or your company. However, in order to achieve such success, you must clearly understand the fundamentals and complexities of booking, producing and managing entertainment at your event. In this class Danny Bergold, 20-year entertainment and event production veteran, will expose the "act" the entertainment producer must perform in order to achieve the greatest return on their entertainment investment and experience.
Learning Outcomes
Be able to identify several sources for finding affordable and top notch entertainment, and distinguish pros and cons between the various booking sources.
Learn several tips for negotiating a lower price with your entertainment provider, even if they are unwilling to lower their performance fee.
Dissect the various components of an entertainment contract Rider, and understand their importance.
Learn how to avoid the common pitfalls of producing live entertainment for meetings and events.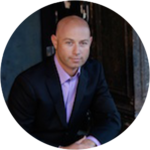 Danny Bergold
Danny Bergold has over 20 years experience in the entertainment and event production industries. He appeared in over 50 musicals in New York City and around the world including Crazy For You, Saturday Night Fever, West Side Story, A Chorus Line, Music Man, Cats, Oklahoma, The Sound of Music and 42nd Street. In 2003 he left the performance industry where he would begin his career as an entertainment producer. He worked briefly for distinguished Broadway producers Ted Tulchin and Richard Frankel Productions, and in 2005 he left Broadway to run the entertainment division at award-winning event production company, Empire Force Events.
Danny is active in multiple industry associations such as the International Special Events Society (ISES) where he recently served for three years on the board of directors for the New York Metro Chapter and is currently serving on the International Membership Development Committee, ISES LA Marketing Committee and the International Eventworld Committee. He was proud to be the recipient of the 2008 ISES New York Metro Spirit award as well as an Event Solutions Magazine 2008 Spotlight Award finalist in the category of Rising Star.
View Instructor's Profile