Cast a Spell for Happy Attendees: Become an Engagement Wizard
Dust out your magic wand, and join Dahlia in this session to learn tricks about how to create happy attendees – the key to happy sponsors and successful events.
She talks about engagement beyond the 3 common ways so you can inject your events with energy, fun, and memorable moments!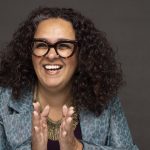 Dahlia El Gazzar
Dahlia has an OMG attitude about all things tech and audience engagement solutions. With more than a decade of experience in the meetings and events sector, working on both the professional planning side and as an association collaborator, Dahlia is known as the coffee-fuelled 'go-to' source for trendsetting solutions, eventtech news, and social media expertise.
Recently featured in:
Eventex 100 Top Influencers in Events Industry 2020
Smart Meetings Magazine 2019 Smartest Women in the Industry – Hall Fame
Top 500 People in Events by BizBash 2019
Smart Meetings Magazine 2017 + 2018 Top 100 Smartest Women in the meetings industry who inspire us
Top 25 women in the meetings industry list by Meetings & Conventions Magazine
Top 20 of the #eventprofs US & Canada Power 100 List
Top Five Women in Event Tech List
MeetingsNet's 2015 Changemakers
2014 Meetings Today Magazine's Trendsetter & Industry mover & shaker.
She is an Evernote aficionado and speaks globally on meetings and events technology, new-and-upcoming technology solutions, and platforms. Her mission is to empower event professionals with practical intel on everything tech-related and educate them on the emerging digital innovation opportunities to elevate their events and audience engagement.
She wants you to break the status quo and #getshiftdone!
View Instructor's Profile