Catering Creativity Exposed
Overview
Bringing creative ideas to food and beverage is not just about props and design, it's a whole philosophy about making sure the guest says "Wow!". In this class, one of the country's most creative, award-winning caterers shares her secrets on where she gets her inspiration and how she and her team create and execute their ideas. She will also provide demonstrations of a wide range of clever food and beverage displays sure to amaze your clients and guests. Filmed on location at Top of the Garden loft in New York City.
Learning Outcomes
Learn skills to transform your team into creative thinkers, and many tactics designed to trigger new ideas.
Identify clever ways of approaching cocktails and beverages.
Understand how pairing of opposites can result in a big wow factor.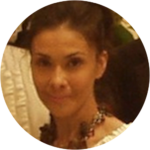 Stella Ballarini
Stella Ballarini is the creative force behind one of NY's most dynamic caterers, Scoozi. Together with her husband and General Manager Gianluca, and their team of twelve, they handle many of the most high profile events in the beauty and fashion industry. Clients have included Chanel, GQ Magazine, Sex And The City, 30 Rock, Sean Jean, Conan O'Brien, W Magazine, 9/11 Memorial, Children's Book Council, and many others. Scoozi won the 2009 ISES Big Apple Award for Best Food & Beverage Creation.
Stella is a professionally trained chef, a classically trained ballerina, and, most importantly, as a child was a Finalist in a McDonalds contest for reciting all the ingredients in a Big Mac in under 2 seconds!
View Instructor's Profile