Convene Live: Leap of Faith Stories About Embracing Uncertainty
Overview:
In her recent Convene article, contributor Beth Surmont explored why embracing uncertainty is vital to thriving on the long, tough road ahead. The events community can lean on each other for support to proactively produce events amidst the challenging, uncertain path forward. You'll hear inspiring stories from fellow event profs who have made the leap, how it changed them and what they learned in the process.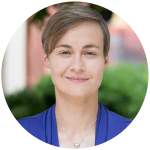 Beth Surmont
Beth Surmont is obsessed with events. With on-the-ground experience spanning more than 20 years in corporate and non-profit events and trade shows; and as the current Vice President of Event Strategy & Design at 360 Live Media; Beth is an influential designer in shaping what the next era of events will be. Her approach of audience-centered design combined with purposeful intention is the secret to creating meaningful and impactful events that advance the organization and accelerate the industry it serves. It's Beth's job to be a project manager, experience designer, content curator, storyteller, motivator, leader, behind-the-scenes cheerleader, logistics director, contract negotiator, researcher, trend analyzer, innovator, visionary, partner, builder, thinker, problem-solver, entrepreneur, and customer service specialist, sometimes all within the space of a single day. Beth was recently listed as one of BizBash's 500 Most Influential People in Events for 2021.
View Instructor's Profile