Cost-Effective Lighting Tips for Dramatic Room Design
Overview
One way to tell the difference between an experienced event professional and a novice is how they view lighting. The novice thinks about it as an after thought, if at all, whereas the pro integrates it from the beginning, knowing that lighting is perhaps the most cost-effective way to make a room really pop. Lighting can completely transform a room's look and feel, and with the advent of intelligent lighting and LED's, you can display multiple color changes at the push of a button.
Learning Outcomes
Identify ways to leverage your lighting spend with instruments that can provide multiple looks and focus areas.
Explain why uplighting is one of the most cost-effective lighting techniques.
View examples of several events that effectively utilized lighting design in cost-effective ways.
Explain the methodology behind utilizing focal points for greater "pop" in room design.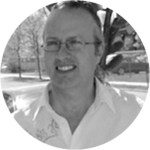 Richard Tatum
Richard Tatum developed a passion for lighting at the age of 16 and, 30 years later, continues to maintain, develop, and enjoy that passion for theatrical lighting and the creative possibilities of light. He has designed and produced the lighting and/or technical production logistics for over 3000 events in his professional career including numerous theatre and modern dance productions and hundreds of special events. Private parties, corporate presentations, marketing and public relations promotions, concerts, festivals, film and television premiere receptions, and numerous life milestone celebrations have and continue to be a part of Richard's ongoing work. His designs have been seen and enjoyed at special destination events around the U.S. Throughout the NYC metropolitan area, he has designed for the most illustrious and famous hotels and event spaces, the most intimate of black box theatre spaces, the grandest of performing arts facilities, and numerous private residences throughout the Hamptons, Long Island, New Jersey, and Connecticut.
Alongside his ongoing design and oversight of events throughout the year, he continues to actively research and add to his knowledge base the latest ideas and creative and technological possiblities of light and visual design.
View Instructor's Profile