Developing Your Virtual Event Marketing Plan
Overview
With virtual events, you gain access to a larger number of potential attendees. How can you use marketing and public relations to bring these larger groups into the fold? In this class, we cover how to communicate updates to attendees when events have been converted from in-person to virtual. You'll also learn tips for creating audience personas to improve your marketing and design, and how to communicate the value of your virtual event to potential attendees.
Learning Outcomes
Identify the key components to converting current audience communications from an in-person event to a virtual event.
Discover how to use audience personas to develop a targeted marketing plan.
Understand strategies for creating FOMO (fear of missing out), a story that builds up to the event, and how to differentiate and market your virtual event from the competition.
This on-demand course is just the beginning of what it takes to develop, plan and manage a virtual event. We've developed Virtual Event & Meeting Management, an entire online certificate course — eligible for 20 CMP hours too! — designed to help planners build on their existing event management skillset and experience. Learn the fundamentals of planning virtual events with our next course starting soon!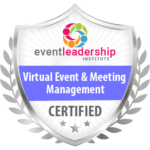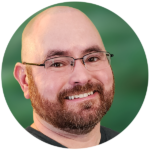 Brandt Krueger
As a first generation personal computer user since the age of 6, technology is part of Brandt's DNA. Combine that DNA with a degree in Technical Theatre and a core in Psychology, add in almost 20 years experience in the meetings and events industry, and you get a powerful event technology cocktail.
In addition to being published on numerous websites such as CorbinBall.com, EventManagerBlog.com, and the Convention Industry Council, he has landed articles in trade publications such as Meetings and Conventions Magazine and Insurance & Financial Meetings Management Magazine. He's spoken at various industry events such as Collinson Collaborate, BizBash's Elevate, MPI's World Education Congress, FICP's Education Forum, Event Camp (London, Chicago, and Middle East), and even a one week intensive for government ministers and guests on producing large scale events in Turkmenistan.
He currently teaches many public and private classes through the Event Leadership Institute, and is the owner of Event Technology Consulting, an appropriately named company that provides meeting and event technology consulting services.
View Instructor's Profile