Overview
We're all familiar with the concept of event design. In this class, Mark Addison takes things to the next level, and broadens our focus to the entire attendee experience. Here Addison takes us through the creative development of a guest experience and walks us through the numerous means to implement it. Filmed on location at Top of the Garden loft in New York City.
Learning Outcomes
Understand the difference between designing an event and designing an experience.
Have knowledge of the tools of the trade; how to manipulate different materials and media to achieve your design.
Have an understanding of specific case studies and their outcomes.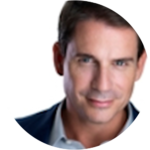 Mark Addison
Designer and entertaining expert Mark Addison has had an insatiable curiosity about design and entertaining since he was very young. His purposeful design and passion for creating entertaining spaces has made him a sought after voice on all things chic and clever—from home design and entertaining to signature drinks and cooking. Mark believes that great living doesn't have to empty the wallet.
Mark has been featured on the "Today" show, "Better TV," FOX News, "The Apprentice," "Access Hollywood" and "America's Next Top Model." In addition, his content can be found in InStyle, People, New York and Interiors and he is a regular contributor for Us Weekly.
Mark eventually merged all of his talents and started his own event design firm, EVENTSTYLE that has become the "go-to" company for celebrity events, major product launches and major non-profit galas. He approaches a design challenge by deconstructing it, then reviving it with his own unique inspiration to create for the viewer a fresh perspective on even the most classic tradition. Mark finds unique and unusual ingredients to give his work a special edge.
View Instructor's Profile