Fundraising Case Study: Turning Gala Attendees Into Passionate Evangelists
Overview
Jeremy Katzman shares best practices and key findings from Miami Children's Hospital Foundation's philanthropic initiative Bald, Brave, Beautiful®, aimed at building awareness for children's health care and the hospital's highest 5-year cancer survival rate in the nation. Using the Foundation's Diamond Ball as a case study, Jeremy explores the basics of fundraising events, how to effectively convert attendees into passionate supporters for a cause via celebrity power, telling a compelling story, and using natural talent who can provide a first-hand testimonial.
Learning Outcomes
Understand the fundamentals of fundraising events including setting goals and objectives, the role of Committee members and engaging the community.
Learn the techniques behind developing a compelling appeal.
Discover the impact of personal storytelling.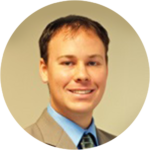 Jeremy Katzman
Jeremy Katzman was Manager of Media Relations & E-Philanthropy for the Miami Children's Hospital Foundation from 2010 to 2013. His primary focus was to manage and enhance the foundation's brand and message by serving as the primary media contact, spokesperson and copywriter and also managing the organization's website and social media presence.
Jeremy is 2018 treasurer of the Public Relations Society of America (PRSA) Sunshine District, which encompasses all of Florida. He is accredited in public relations (APR) by the Universal Accreditation Board.
View Instructor's Profile