Market Transformation Series: Corporate Planning Departments (Recorded April 27, 2020)
Objective
As corporations around the world reel from the seismic changes in the global economy, they are faced with an incredible amount of decisions moving forward. Of these, "How do we gather our people together?" and "How do we meet with our external clients?" loom large. And no one is feeling the uncertainty of those questions deeper than senior corporate planners who are responsible for entire meeting departments. Their decisions on in-face events will have a global impact that will last for years, if not decades, and have the power to utterly transform in-person commerce.
This discussion among senior-level meeting leaders will take a look at the serious decisions facing corporate planning departments, give a general guide on the discussions that are currently taking place on how to adjust for the climate, and hopefully bring in to focus a future that is anything but certain.
Learning Outcomes
Assess the current impacts on internal and external corporate events
Establish a sense of "virus normal" strategies corporate departments are trending towards
Develop a realistic market segment roadmap for the foreseeable future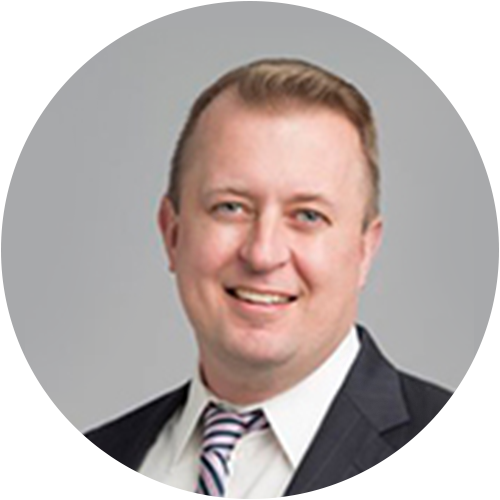 Kevin White, CSEP
Kevin has been a storyteller his entire life. That love of capturing attention and engaging people is what brought him to work with global organizations on their marketing and development efforts for nearly a quarter-century.
In 2011 he founded XPL, an award-winning experiential agency that delivers bold, powerful live events that transform audiences around the world. Clients include institutions such as Harvard Business School, non-profits such as The Special Olympics, governmental units such as the US Department of State, and corporations such as Bugatti. Each brings a diverse set of needs that they entrust Kevin and his team to fulfill.
In addition to serving as an instructor for several Event Leadership Institute professional development courses —including Pandemic Meeting & Event Design and Pandemic On-Site Protocol Training — Kevin has undergone training from the World Health Organization (WHO) on mass gatherings and has also received the Event Safety Access certification from the Event Safety Alliance.
Kevin's commitment to his industry is demonstrated by his willingness to give back. He has been a professor at New York University and was selected by his peers to serve as the international president of the International Live Events Association (ILEA) in 2014-1015. He is currently working on his first book on innovation in experiential design and recently launched a series of entrepreneurial-based retreats worldwide under the brand, The Table.
View Instructor's Profile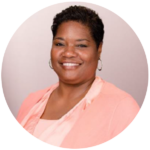 Gwendolyn McNutt
Gwendolyn is a Regional External Affairs Manager with Comcast, with more than 25 years of experience. In her current role, she is responsible for managing community impact initiatives, working with nonprofit organizations and administering event sponsorship opportunities. Some of her key initiatives include the Comcast Internet Essential Program, the annual volunteer day of service, Comcast Cares Day and the Comcast Leaders and Achievers Scholarship Program.
Gwendolyn is a lifelong resident of Illinois and has engaged with various community organizations throughout the area. She currently serves on the board of directors of Chicago Women in Philanthropy (CWIP), and is a past member of the International Live Events Association (ILEA) Board of Governors. In 2019, she was awarded a NACE ILEA Chicago Excellence Lifetime Achievement Award, by Chicago area members of NACE (National Association of Catering and Events) and ILEA (International Live Events Association) for her accomplishments within the special events industry. Gwendolyn holds a Bachelor of Science degree in speech communication from Southern Illinois University at Carbondale and a Master of Arts degree in corporate communication from DePaul University. She also holds a Certified Special Events Professional (CSEP) designation, available to only an elite group of qualified industry professionals. Gwendolyn has also contributed to a number of written and online publications including
USA Today, Nerd HQ and ILEA Experience.
View Instructor's Profile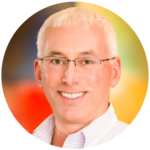 Lance Wieland, CMP, CMM
Lance Wieland joined BCG in 2015 as the Meeting & Events Director. In this role he leads a multinational team that delivers a range of event management services in meetings technology, sourcing, planning and strategy. The department supports more than 300 programs in over 40 countries annually.
Lance has over 25 years' experience in the events industry working for Fortune 500 companies to drive transformational change, implement Strategic Meetings Management and design large-scale programs. He is a customer focused event management professional with strong leadership skills who is passionate about optimizing value and delivering outstanding service to customers.
Lance was previously Director of Conference Services at Sun Life Financial and Director of Meetings, Incentives & Travel at Unum Corporation. He also served as President of Global Events Group, an event management agency with a diverse client base that included Berkshire Hathaway, Dr. Pepper, Thompson Learning, Aspen Technology, and Unum Corporation.
View Instructor's Profile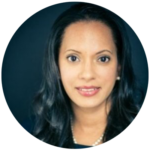 Danielle Purfey Wright
Ms. Purfey is the Executive Director of Events & Meetings at KPMG US LLP, one of the world's largest professional services firms, offering audit, tax and advisory services. In her role, she provides overall leadership and strategic direction to more than 100 events and business professionals. This includes overseeing the organization's strategic event delivery and operations teams.
Previously, Ms. Purfey served as Director of Executive Meetings & Events at American Express. While there, she led the strategic development and implementation of programs for the Office of the CEO and for the firm's senior executive management team. Her background also includes leading Skadden, Arps LLP's global events and alumni program and managing Deloitte's initial global alumni relations program.
A key leader on KPMG's African Ancestry Business Resource Group, Ms. Purfey serves as an advisory board council member and an office chapter champion. She is also a member of the KPMG Chief Financial Officer's Leadership Council.
View Instructor's Profile