Platform Video Tour: Glisser
Vendor Overview
Glisser is an award-winning virtual and hybrid event platform used by the likes of Informa, Clarion, Facebook, Uber, and Jack Morton. Our highly customizable platform works with both our own live streaming and major live streaming providers, presents slides instantly to all devices, and uses best-in-class audience engagement tools (surveying, digital note-taking and more) to improve attendee experiences. We provide creative solutions for event monetization, powerful event analytics, topflight security protocols, and world-class customer support.
Visit Glisser's website for more information.
Once you've reviewed the Event Tech Test Drive videos, we want to hear from you! What did you like? What could be added? What platforms would you like to see next? Share your feedback with us!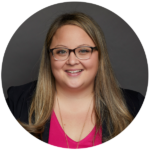 Liz (King) Caruso
Liz is an Event Strategist, Consultant and Speaker. As CEO of Liz King Events and techsytalk, she has helped countless thought leaders grow their audience and sell their products through in-person, virtual & hybrid events. Liz is a big-picture person – passionate about tying events into an overall sales and marketing strategy and being efficient at every point of the process. Technology is her niche and she's obsessed with helping organizations of every size leverage technology to produce more engaging & seamless event experiences.
In addition to her client work, Liz connects & educates her industry colleagues through platforms she has built – techsytalk GLOBAL, the techsytalk community & IGNITE Consulting program.
Liz has been featured as Eventex's 50 Most Innovative Virtual Meeting Planners, Successful Meetings list of 25 Most Influential People in the Meetings Industry, Top 5 Women in Event Tech, amongst other awards. 
View Instructor's Profile