Platform Video Tour: Hopin
Vendor Overview
Founded in 2019, Hopin enables brands and communities to create all-in-one live video experiences for their audiences. Through its platforms, attendees can learn, interact, and connect with people from anywhere in the world. With Hopin, you can create live virtual and hybrid events that are interactive and immersive. Hopin acquired StreamYard, a leading video streaming studio, in 2020. Hopin is a remote-first company headquartered in London, with employees in 42 countries.
Watch a video test drive of the Hopin platform, including the attendee, planner, exhibitor and presenter perspectives.
Visit Hopin's website for more information or request a demo for more information.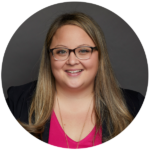 Liz (King) Caruso
Liz is an Event Strategist, Consultant and Speaker. As CEO of Liz King Events and techsytalk, she has helped countless thought leaders grow their audience and sell their products through in-person, virtual & hybrid events. Liz is a big-picture person – passionate about tying events into an overall sales and marketing strategy and being efficient at every point of the process. Technology is her niche and she's obsessed with helping organizations of every size leverage technology to produce more engaging & seamless event experiences.
In addition to her client work, Liz connects & educates her industry colleagues through platforms she has built – techsytalk GLOBAL, the techsytalk community & IGNITE Consulting program.
Liz has been featured as Eventex's 50 Most Innovative Virtual Meeting Planners, Successful Meetings list of 25 Most Influential People in the Meetings Industry, Top 5 Women in Event Tech, amongst other awards. 
View Instructor's Profile