Producing a Halftime Show: Behind the Scenes at the Orange Bowl
Overview
Ever wonder what it takes to create a half-time show for a major sporting event? Join Bruce Orosz, CEO of ACT Productions for an exclusive behind the scenes look at planning and producing The Orange Bowl at Sun Life Stadium in Ft. Lauderdale, FL. Discover the many moving parts brought together to construct the framework for this carefully choreographed show. How do you engage a live audience of up to 80,000 people while still satisfying the needs of TV viewers at home? What do you do when ESPN suddenly asks you to fill 10 seconds of airtime? From managing A-list entertainment, field staff and crew, dancers, pyrotechnics, national TV producers, and sponsors seeking air-time a live sporting event, Bruce shares his thoughts on logistics, staffing and creativity required to produce this annual sporting event.
Learning Outcomes
Find out what does it takes logistically to put on a sporting event.
Learn how the intricacies of meeting audience engagement needs for a live and televised event.
Gain perspective on managing talent both on and off the field.
Better understand the role of staff and capabilities needed to produce a major sporting event.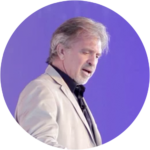 Bruce Orosz
Bruce Orosz expanded the travel business he owned into a full-service production company, ACT Productions. ACT facilitates the careers of models, photographers, actors, and musicians and provides production for events, global advertising campaigns, and television shows nationally and internationally. ACT's clients have included MCI, Coca-Cola, M&M Mars, Canon, and more. Live events clients include the Inte Awards, Clio global advertising awards, Art Basel, Miami Beach Polo World Cup, and the Orange Bowl's pregame and halftime shows. ACT Productions, founded in 1981, now is a multidimensional communications entity with bases in New York, Phoenix, and Miami Beach.
View Instructor's Profile