Projection and Display Technology
Overview
In this class Chief A/V Girl Midori Connolly explains everything you MUST know when using display technology at your event. Front projection? Rear projection? How do you decide? Determining which type of projection and is best for you, your environment, your content and your budget isn't easy but after this class you will walk away with the right questions to ask to get your ideal solution. From plasmas to LEDs to 3-D hologram displays understanding the basics is what allows you to successfully achieve the look you want at the budget you need.
Learning Outcomes
Recognize different types of display technology, including projectors, flat screen monitors (Plasma vs. LCD), LED video tiles, etc.
Have the ability to choose the best display technology for your needs.
Recognize the pros and cons of using in-house a/v vendors, and what to watch out for if you are forced to use the in-house firm.
Understand how to choose among projector types & lens types.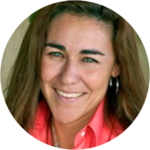 Midori Connolly
Midori Connolly is the Chief AV Girl at Pulse Staging & Events and Senior Technical Advisor to 7 Degrees Communications. In addition to owning and operating an AudioVisual company, she is a professional speaker and writer for organizations like MPI, PlanYourMeetings.com and rAVe Green AV. With a strong focus on sustainability as a business practice, Midori wrote the first-ever set of guidelines for Green AV. She then successfully designed and implemented hybrid meeting strategies for clients such as PCMA and BMW, while delivering measured business results. She is the only industry expert with the ability to provide end-to-end hybrid meeting design, strategic planning and technological execution.
Her AV Girl vision is to make technology more human, approachable and sustainable.
View Instructor's Profile