Projection Mapping and Events: What You Need to Know
Overview
Projection mapping (also known as video mapping) is one of the coolest design techniques to come along in quite some time, creating jaw-dropping animated effects against often unconventional backdrops, such as the side of a building. But what exactly is projection mapping? How can we use this technique, normally reserved for massive outdoor effects or multimillion dollar stage productions, on our events? What are the biggest impacts on cost, and can it be done on a dime? This course will explain how projection mapping works, explore various uses for it, provide insight into when it makes sense to deploy, and discuss cost implications.
Learning Outcomes
Understand the history of Projection Mapping, and properly define what it is.
Explain how projection mapping works, on both the large and small scales.
List concrete ideas of how projection mapping might be used for events of all types and budgets.
Free Preview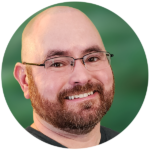 Brandt Krueger
As a first generation personal computer user since the age of 6, technology is part of Brandt's DNA. Combine that DNA with a degree in Technical Theatre and a core in Psychology, add in almost 20 years experience in the meetings and events industry, and you get a powerful event technology cocktail.
In addition to being published on numerous websites such as CorbinBall.com, EventManagerBlog.com, and the Convention Industry Council, he has landed articles in trade publications such as Meetings and Conventions Magazine and Insurance & Financial Meetings Management Magazine. He's spoken at various industry events such as Collinson Collaborate, BizBash's Elevate, MPI's World Education Congress, FICP's Education Forum, Event Camp (London, Chicago, and Middle East), and even a one week intensive for government ministers and guests on producing large scale events in Turkmenistan.
He currently teaches many public and private classes through the Event Leadership Institute, and is the owner of Event Technology Consulting, an appropriately named company that provides meeting and event technology consulting services.
View Instructor's Profile