Q&A: Aaron Tharp, Hello! Texas
Overview
In this Event Leader Q&A Webinar, Aaron Tharp, Executive Producer and Director of Creative Services at Hello! Texas shares his career journey and insights. Aaron discusses how to create positive relationships with suppliers, how to deal with different personalities in the industry, how to work within restrictive client budgets and deliver great results, and much more.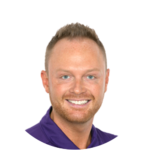 Aaron Tharp
Aaron Tharp is an award-winning designer and executive producer, whose work has been recognized nationally and internationally by professional associations, including The Special Event. His professional background includes hotel creative sales, food and beverage, as well as VIP management. Those skills come together to make him one of the most exciting and dynamic Executive Producers today.
Based in Dallas, Texas, Aaron designs and produces events scaling from 50 to 5,000+ attendees for one of the nation's leading Destination Management Company, Hello! DMC. Pairing textile and sensory impact with entertainment experiences, he has found his stride and passion in designing unique environments through the world of special events.
View Instructor's Profile