Q&A: Carina Bauer, IMEX Group
Overview
Carina Bauer, CEO of IMEX Group, is this Q&A Webinar's featured event leader. During the session, Carina shares her thoughts on company leadership and the value of participating in industry organizations. She also offers her insights into IMEX Group's tradeshows, what it was like to break into the American market, and more. Finally, Carina shares her words of wisdom for women entering leadership roles.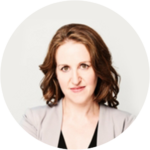 Carina Bauer
Carina Bauer began her career in retail and catering setting up and running GoodBean Coffee. As Managing Director, Carina was in charge of the expansion of the business which grew to 13 stores in 3 years and was sold to a publicly-listed company in December 2001. She entered the meetings industry in 2002 as the Marketing and Operations Director for IMEX in Frankfurt as part of the original launch team for the exhibition. Following the expansion of the IMEX brand into America in 2009, Carina was appointed CEO of the IMEX Group. In this role, Carina is responsible for all aspects of the business.
Throughout her career, Carina has been an active member of the meetings industry. She was Chair of the Marketing Committee for MPI's European Meetings & Events Conference, London (2008), has served on the Board of the MPI UK Chapter, the MPI International Multicultural Committee and on PCMA's Global and Advocacy Taskforces. She is currently President Elect for the SITE International Foundation and a Director of the Meetings Industry Fund.
View Instructor's Profile