Q&A: David Merrell, AOO Events
Overview
In this Event Leader Q&A Webinar, David Merrell, Founder of AOO Events, offers his insights into entrepreneurship, event design, and more. David speaks about what it was like starting his business and the benefit of experiencing the many different facets of the industry. He also offers his advice on adding value for clients, how to attract new clients, and much more.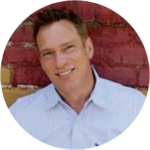 David Merrell
For over 25 years it has been David Merrell's philosophy that "All special events truly demand a customized approach in order to fully achieve the client's vision and purpose." It is this vision, passion, and dedication, to each and every client that has inevitably led David E. Merrell and AOO Events, to become one of the most sought-after producers with a growing list of Fortune 500 and international corporations for product launches, corporate events, celebrity-attended fundraisers, and intimate weddings.
Continuously leading the market in a forward direction with authoritative momentum, David E. Merrell and AOO Events can respectively be considered a driving force in today's event industry.
View Instructor's Profile