Q&A: Eileen Bistrisky, Effective Leadership Consulting
Overview
Eileen Bistrisky, MBA, CSEP, CMC, ECPC, ACC is the President and CEO of Effective Leadership Consulting. During this Event Leader Q&A Webinar, Eileen offers her advice about how event business owners can succeed by forming a team with a dynamic set of skills. Eileen also speaks about the true meaning of strategy, the importance of creating systems, and more.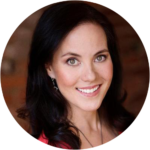 Eileen Bistrisky MBA, CSEP, CMC
Eileen Bistrisky MBA, CSEP, CMC, ACC strategically leads impactful, socially-responsible organizations both in-house and as a consultant. She re-branded her award-winning firm to help with the latter. Effective Leadership Consulting helps clients achieve their objectives. From roots in event management, marketing, sponsorship and fundraising consultation, her boutique firm has evolved to integrate all areas of business into their consulting services. She has an Executive MBA through Royal Roads University, and is a Certified Management Consultant (CMC).
View Instructor's Profile