Q&A: Gazala Uradnik, GFS Events
Overview
Gazala Uradnik, Founder and Fundraiser at GFS Events, shares her insights and advice about planning successful fundraising and non-profit events during this Event Leader Q&A Webinar. Gazala also discusses the importance of building long-term relationships with clients, how non-profits can benefit from taking a business perspective, finding relevant sponsors, and more.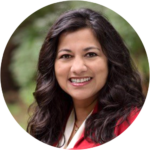 Gazala Uradnik
Gazala Uradnik started GFS Events in 2012 because she knew that nonprofits needed help through her own board and volunteer work. She is an entrepreneur by nature and starting her own businesses was a natural progression of her goals and skills. She really listen to her clients to understand their needs. So many nonprofits need assistance with creating and executing a successful fundraising event. You can have a committed set of volunteers but you also need expertise, organization and knowledge of fundraising principles to really knock it out of the park.
Gazala loves fundraising. She loves working with nonprofits and helping them to reach their goals. It makes what she does every day a privilege and not just a job.
View Instructor's Profile