Q&A: Jim Fielding, 20th Century Fox
Overview
Learn about how events are a key part of marketing products and merchandise in this insightful webinar interview with Jim Fielding, President Consumer Products & Innovation, 20th Century Fox. Jim discusses the importance of using events to engage and excite fans, the power of events that allow interaction with a brand, and where he sees events heading in the future. Jim also reveals his leadership advice, where he finds inspiration for creativity, and more.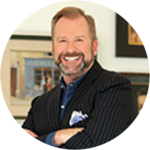 Jim Fielding
An industry veteran of more than 30 years, Jim Fielding currently serves as President, Consumer Products and Innovation for 20th Century Fox. In this capacity, Fielding oversees the Licensing and Merchandising of the vast portfolio of content and Brands, including the work of Twentieth Century Fox Film, Fox Networks Group, and FX Network. Among the key properties under Fielding's worldwide purview include The Simpsons, Family Guy, Bob's Burgers, The X-Files, and American Horror Story; as well as the film franchises of Avatar, Planet of the Apes, Alien, Predator, and the beloved family movie series, Ice Age.
Prior to joining Fox, Fielding served as the Global Head of Consumer Products and Retail Development for Dreamworks Animation, including his final project leading the global launch of the Trolls franchise. Fielding also served as CEO of Claire's Stores Inc., overseeing strategic growth and international development for the retail chain's over 3,000 stores worldwide. Fielding's tenure at Claire's Stores Inc. was preceded by four years as President of Disney Stores Worldwide, where he oversaw a $1.2 billion global business operating 360 stores in 12 countries as well as the DisneyStore.com business in five countries. In this role, Fielding led a complete rearchitecture of the company's brand and merchandising strategy, including worldwide store expansion, the launch of a new concept in 2010 and the development of their e-commerce business. An 11-year veteran of Disney, Fielding also held the position of EVP, Global Retail Sales and Marketing for Disney Consumer Products.
Prior to his time at the Walt Disney Company, Fielding served as General Merchandise Manager for the coed division of Lands' End Inc., where he led all channels of distribution including Internet, catalogue and stores. He has also held several key roles in the merchandising world at companies including The Gap, The J. Peterman Company and Dayton Hudson Department Store.
An active community leader, Mr. Fielding currently serves on the Board of Directors for the Los Angeles Regions of the American Red Cross. He is also a proud member or the National Board for GLSEN (Gay, Lesbian, Straight Education Network) and has chaired their Los Angeles Respect Awards Gala for 3 years. He is involved in a variety of other activities in Palm Springs. Fielding served on the Board of Directors for Kidspace Children's Museum in Pasadena, Calif. until May 2007. Fielding also served on the Make-A-Wish Foundation International Board from 2007-2012, including 2 years as Chairman. He is a founding member of the Palm Springs Art Museum Architecture and Design Center.
Mr. Fielding earned a Bachelor of Arts degree in Political Science and Management from Indiana University. He was selected for Indiana University Foundation Board in 2017 and also serves on the Dean's Council for the Indiana University School of Global and International Studies and has endowed several Scholarship funds for Overseas Study and Overseas Internship opportunities.
Mr. Fielding is also the Founder of Intersected Stories, a Brand and Retail consultancy focused on Consumer Products and Experiences serving a variety of global clients.
View Instructor's Profile