Q&A: Mia Monroe, NASA-Johnson Space Center
Overview
This members-only Q&A webinar features Mia Monroe, CSEP, CGMP, CMP, Conference and Event Manager at All Points Logistics/ NASA-Johnson Space Center. Mia offers her advice on how to turn mistakes into opportunities for learning and how to negotiate venue fees with CVBs to achieve measurable savings. Mia also discusses the specific considerations and challenges of planning government events, what it's like to plan events for NASA, and more.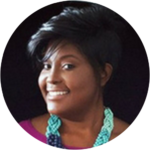 Mia Monroe, CSEP, CGMP, CMP
Mia Monroe is an award-winning certified special event, meeting and government meeting professional, speaker, author of trade articles and the conference and event manager for NASA Johnson Space Center's Human Health and Institutional Management contract with Florida-based All Points, LLC.
Mia brings over 18 years of professional experience in the events and hospitality industry with a Masters of Tourism Administration from George Washington University, actively serves as co-chair of the George Washington University Alumni Association- Houston Chapter and is a member of Society for Government Meeting Professionals.
Speaking engagements include the Special Event Tradeshow and Conference, COMCAST NewsMakers, Fox 26 News, and many others. Ms. Monroe received the International Special Events Society (ISES) ESPRIT award for best team effort planning a non-profit event with a budget under $50,000, has been recognized by the NASA Human Research Program with a special commendation for her efforts in producing its annual conference, was recognized by the Inter-Agency Space Debris Coordination Committee (IADC) for her efforts in producing its 33rd annual meeting, and was recently named Employee of the Quarter by All Points. In August 2015, Mia was honored as a member of CONNECT Magazine's 40 Under 40 list, profiled and featured on the cover of the publication's August/September 2015 issue. Mia was also named a Meeting Planner to Watch in 2016 by ConventionSouth Magazine and featured in its December 2015 issue. She continues to be recognized for her work in event management, most notably in the use of modern technology and digital resources to advance the scope of events she produces.
Mia has been very active within youth empowerment, leadership and education advocacy, serving as a speaker and resource for Project LEAD (empowering young women to become business leaders) and Project Ready (encouraging and empowering disadvantaged youth to pursue higher education). Mia is also a member of the Corporate Board for the Hugh O'Brien Youth Leadership (HOBY) Texas Gulf Coast chapter, the Meetings Mean Business Coalition and has served as judge for the 2016 Miss American Coed Pageant and Scholarship program. She has recently accepted an invitation to serve on the Advisory Board of the Southern Methodist University (SMU) Creative Coding & Visualization Program.
At All Points, Mia has been leading the charge to expand the company's event management team from working with primarily government clients to a more diversified clientele portfolio. As a result, All Points is listed in the Super Bowl LI Business Connect Resource Guide as a preferred vendor and they have bid on several national events in the private sector.
Although reared as a musician, event production became a passion that allowed Mia to marry both her analytic left and sometimes over-stimulated right brains to effectively function in the organized chaos of meeting and event management.
View Instructor's Profile