Q&A: Michael Shannon, Business Events Canada
Overview
In this Q&A Webinar, Michael Shannon, CMP of Business Events Canada, shares his insights into promoting a destination, why Canada is a great location for events, and key compliance issues for planning events in Canada. Michael then shares his knowledge of venue sales, providing insight into how venues can stay competitive, and more.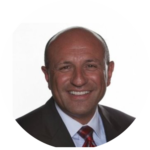 Michael Shannon, CMP
Michael Shannon is a passionate hospitality industry professional with a diverse background of on-property experience, regional sales experience, CVB/DMO experience and meeting planning experience. His specialties are hotel sales and marketing, meeting and event planning logistics management.
Helping create memorable immersion experiences throughout Canada, coast to coast to coast!
View Instructor's Profile