Q&A: Sasha Vasiliyuk, I Do PR
Overview
In this Event Leader Q&A Webinar, Sasha Vasilyuk, CEO of IDOPR, explains the meaning of public relations and offers her insights into how event business owners should handle their PR and the benefits of PR. Sasha then shares her advice on how to handle press when you receive it, where strapped business owners should focus their energy, and more.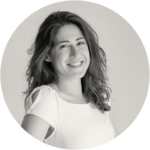 Sasha Vasilyuk
Founder and CEO of I DO PR, Sasha Vasilyuk is a versatile communications professional with 15 years of experience in journalism, PR, marketing and events. Sasha has worked with a variety of bridal, fashion, and tech brands, and is a sought after speaker in the wedding industry.
With a MA in Journalism from New York University, Sasha is an award-winning journalist who has written for USA Today, Los Angeles Times, Huffington Post, Newsweek, San Francisco Chronicle and others.
Prior to this, Sasha was the cofounder of one of the first coworking spaces in the U.S., where she produced over 100 business events and worked closely with clients and partners that included Twitter, Airbnb, MC Hammer, Blue Bottle Coffee, Steelcase and Joie de Vivre Hotels among others.
View Instructor's Profile