Q&A: Sean Low, The Business of Being Creative
Overview
In this Event Leader Q&A webinar Sean Low, owner of The Business of Being Creative, gives his thoughts on radical change, celebrating the process, and the single biggest asset your business has.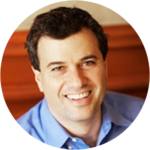 Sean Low
Sean Low is the Founder and President of The Business of Being Creative, a consulting firm focused on providing practical advice to those in the business of being creative. Prior to founding The Business of Being Creative, Sean spent six years as the President of Preston Bailey Design, Inc. representing Preston in his business endeavors around the world.
Sean's client list includes, among many others: wedding designers, Tara Guerard and Michelle Rago; eventiste, Marcy Blum; wedding cake master, Sylvia Weinstock; wedding bloggerati, Style Me Pretty; wedding photographer, Christian Oth and famed interior designer, Vicente Wolf; and furnishing retailer, Interieurs. Sean is passionate about challenging creative businesses to be the best versions of themselves, helping them set the foundation for growth and development and working along side creative business owners to take their businesses as far as they want them to go.
View Instructor's Profile