Q&A: Stephanie Gatton, The Juilliard School
Overview
In this Event Leader Q&A Webinar, Stephanie Gatton, Assistant Director of Special Events at The Juilliard School and Founder of Stephanie Gatton Events, shares her insights into performance-related events and business ownership. Stephanie also speaks about special considerations of planning events in museums, and how she launched her wedding business that caters to unique and non-traditional couples.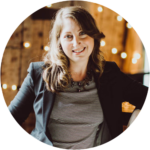 Stephanie Gatton
After 10+ years as a freelance stage manager, Stephanie Gatton yearned for a bit of stability. Once she realized that planning events was just like managing or producing a production, the rest was history!
After spending five years in venue management for the iconic Solomon R. Guggenheim Museum in NYC, since 2013, she has had the honor of serving as a full-time event planner for The Juilliard School, one of the world's leading arts conservatories. Each year, she directly plans or helps her team coordinate over 80 special events.
Her friends started asking Stephanie to "stage manage" their weddings, because a wedding is essentially a show and she loves running the show! She works with couples of all shapes, sizes, religions, gender identities, colors, and more! She is a proud LGBTQ ally, and will go down just about any road with her couples in order to ensure they have the wedding of their dreams, whatever those dreams may be, with the same level of excellence and professionalism.
View Instructor's Profile