Q&A: Will Curran, Endless Events
Overview
Will Curran, Founder of Endless Events, shares his career story and top tips during this Event Leader Q&A Webinar. Will discusses what being a business owner under 20 was like, how he competed against established mega-companies, the concept of lean business management, and more. He then offers his advice for where companies with small budgets should focus their production dollars.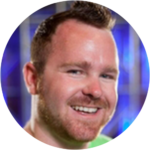 Will Curran
As founder of Endless Entertainment, Will Curran has been named one of the 40 under 40 event industry leaders, 35 entrepreneurs under the age of 35, and Inc Magazine's Coolest College Start-up all before graduating college. Will has been producing events since high school when he started his first company and has now worked in production of large event clients such as Morton Salt, Uber, Emerald City Comicon, Anheuser-Busch, and the Color Run.
His team's mission is to simplify the event planning process by creating the equation for an event's perfect solution. They also relentlessly seek to be the name in customer service in the events industry. From event logistics to business development to technical production, Will Curran has a diverse background in growing events and companies to the next level.
View Instructor's Profile