Teaching Event Management: The Skills Today's Employers Look for
Overview
Fueled by the growth of event planning in society and pop culture, event management and related fields (planning meetings, weddings, festivals, conferences, etc.) is one of the fastest growing subject areas in higher education. Despite this, many employers claim that job applicants who've studied event management in college are often unprepared for the demands of today's event planning careers. In an effort to explain and bridge this gap, the Event Leadership Institute conducted a survey and series of video interviews with heads of in house event departments, owners of event agencies, and other hiring professionals to identify the skills and personality traits they look for in new hires, and where educators may be falling short in preparing them. This content was originally presented at the ICHRIE (International Council on Hotel, Restaurant and Institutional Education) annual conference.
Learning Outcomes
Identify key responsibilities employers commonly assign to entry level staff in the events industry.
Describe skill areas where employers say job applicants are not meeting expectations, and modify your syllabus and teaching style to address the skills gap.
Create ways to simulate the working conditions in today's event industry when you have students planning a mock or real event as part of your course.
Identify the most common software and programs employers use, in order to better prepare students for the workforce.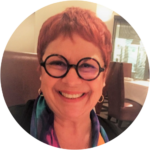 Carol Krugman, MEd, CMP, CMM
Prior to joining the faculty at MSU Denver, Professor Krugman worked in the global arena for 30 years in a variety of corporate marketing and meeting/event planning positions, as well as owning and managing her own meeting management company specializing in international medical/pharmaceutical meetings and conventions. She is currently Chair of the Department of Hospitality, Tourism and Events at MSU Denver. She is regarded as one of the meeting industry's top experts in cross-cultural planning, global meeting operations, and risk management. Professor Krugman has successfully implemented programs throughout Latin America, Europe, Asia, Australia and the Middle East, as well as in the US and Canada. She has lived in France, Mexico and Brazil and is fluent in French, Spanish and Portuguese, with a working knowledge of Italian. Named one of "The 25 Most Influential People in the Meeting Industry" by Meeting News in 2004, Professor Krugman has written numerous articles for meeting and event industry publications and has co-authored two books: Mexico: A Planning and Information Guide, published by Meeting Professionals International and Global Meetings and Exhibitions, a textbook on international meeting planning published by John Wiley and Sons. Professor Krugman received her BA from Goucher College and MEd from The Johns Hopkins University. She obtained the Certified Meeting Professional (CMP) designation in 1996 and the advanced Certification in Meetings Management (CMM) in 1998. Professional memberships include Meeting Professionals International, the Professional Convention Management Association, the International Medical Meeting Professionals Association, the International Association of Exhibitions and Events, and the International Council on Hotel Restaurant Institutional Education. She serves on a variety of committees and task forces for meeting and event industry associations.
View Instructor's Profile