The Road Ahead Q2: Informed Optimism and Continued Flux (Recorded April 8, 2021)
Download a copy of the PPT slides
With an optimism informed by vaccine rollout and loosening of capacity restrictions at venues, the meeting and event industry is poised to enter a new era in the coming months. What will it look like?
The Event Leadership Institute gathered event professionals to share their insights and predictions on topics from the future of trade shows and user conferences to permanent changes in how businesses approach their event strategies. Their experiences will help point the way to new ideas in the industry and what challenges have yet to be tackled.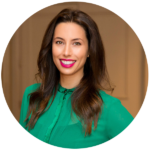 Kathryn Frankson
Kathryn is the Director of Event Marketing at Informa, the global leader in specialized events and event intelligence. After 48 straight quarters selling exhibition space and custom event sponsorships, Kathryn launched Informa's sales marketing team, modernizing demand generation. Kathryn now leads the experience and digital marketing efforts for Informa's content-led events in the architecture, event planning, and hospitality space.
View Instructor's Profile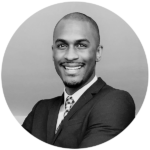 Tavar James
Tavar is currently Director, Head of Experiential Marketing for Equitable, a New York-based leading financial services company.
His role includes oversight of Equitable meetings, events, and experiences reporting to the company's Chief Marketing Officer. Tavar specializes in event planning and execution with a focus on creating memorable and impactful moments in virtual, hybrid, and in-person formats. At his core, he is a creative visionary who enjoys the transformation from "blank canvas to beautiful art" as it relates to planning an experience.
Before joining Equitable, Tavar worked in the hospitality industry, holding numerous Sales & Marketing and Event Planning roles with Marriott and Ritz-Carlton. He has worked across all group categories from corporate events to social gatherings to more high-profile programs like American Idol, NBA season events, and Atlantic10 conference. His first role in hospitality was as a Front Desk Night Auditor for a Courtyard by Marriott hotel in South Florida. He quickly climbed the ranks and was promoted to a Senior Event Planning role that moved him to New York City in 2010 where he filled a Regional Sales position and finally, his last position in hotels as the Associate Director of Meetings & Special Events with Ritz-Carlton.
Tavar has two dogs, Nova, a Golden Retriever, and Sno, a Bichon Poodle and he works remotely from South Florida. His passions are his family, friends, dogs, fitness, volleyball, dancing, and good wine with a good book or movie. In looking ahead, Tavar anticipates getting back to traveling so he can resume his personal commitment of visiting two new countries every year. He believes in a cautiously optimistic outlook on life and lives by the idea that "the only thing constant in the world is change." His driving mantra is
"positive approach equals exceptional results" and he carries this attitude across his team and throughout his work.
View Instructor's Profile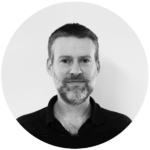 Brian Morrissey
Brian is the Founder and writes The Rebooting, a weekly newsletter focused on the path to sustainable media businesses.
For a decade, he was the president and editor-in-chief of Digiday Media. He's covered the digital media industry for 20 years.
View Instructor's Profile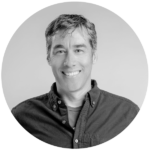 Nico van Praag
Prior to joining the Freeman Strategy Leadership Team, Nico was most recently the VP of Strategy at GPJ and Chief Strategy Officer at Kenwood Experiences. He's led experiential and digital strategy for technology brands including Salesforce, Hitachi, WorkDay, Pure Storage, EMC, and Visa. As an advertising strategist and consultant, Nico has worked with many brands including Audi, Red Bull, Nike, Lexus, General Motors, and Xbox. He's a creative at heart and loves to design inspiring integrated customer and attendee journeys that are catalytic and a true reflection of the brand.
View Instructor's Profile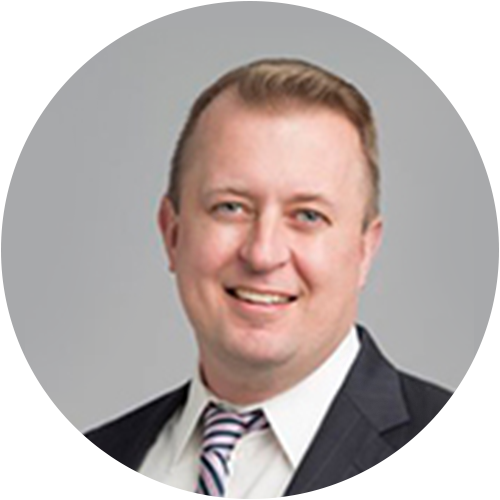 Kevin White, CSEP
Kevin has been a storyteller his entire life. That love of capturing attention and engaging people is what brought him to work with global organizations on their marketing and development efforts for nearly a quarter-century.
In 2011 he founded XPL, an award-winning experiential agency that delivers bold, powerful live events that transform audiences around the world. Clients include institutions such as Harvard Business School, non-profits such as The Special Olympics, governmental units such as the US Department of State, and corporations such as Bugatti. Each brings a diverse set of needs that they entrust Kevin and his team to fulfill.
In addition to serving as an instructor for several Event Leadership Institute professional development courses —including Pandemic Meeting & Event Design and Pandemic On-Site Protocol Training — Kevin has undergone training from the World Health Organization (WHO) on mass gatherings and has also received the Event Safety Access certification from the Event Safety Alliance.
Kevin's commitment to his industry is demonstrated by his willingness to give back. He has been a professor at New York University and was selected by his peers to serve as the international president of the International Live Events Association (ILEA) in 2014-1015. He is currently working on his first book on innovation in experiential design and recently launched a series of entrepreneurial-based retreats worldwide under the brand, The Table.
View Instructor's Profile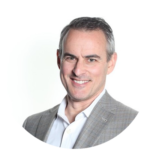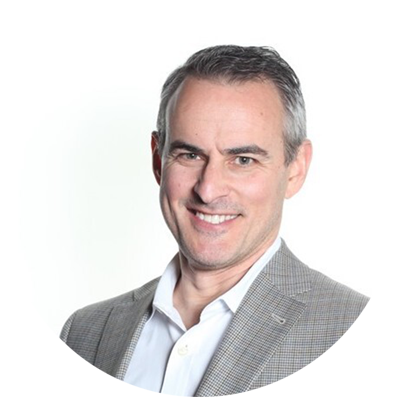 Howard Givner
With over 20 years of industry experience, Howard is a widely recognized expert and innovator in the field of special events, meetings, and small business growth strategy. Howard is currently serving as SVP of Knowledge & Innovation with PCMA.
Prior to joining PCMA, Howard was the Founder & CEO of the Event Leadership Institute, a leading provider of best-in-class training and education for the events industry through online, on-demand video professional development classes, interviews with industry leaders, white papers, webinars, and live events. In addition, Howard also was the CEO and Founder of Paint The Town Red, Inc., and the former CEO of North America for Global Events Group, the 13th largest event agency in the world, which acquired Paint The Town Red in 2008. During his tenure, the company won over 30 industry awards. He is a Past President of the ILEA (International Live Events Associate) NY Metro Chapter; has served on the board of directors of MPI (Meeting Professionals International) Greater NY Chapter as VP of Education; has served on the Advisory Board of Special Events Magazine; been a judge of the Gala Awards & HSMAI's Adrian Awards.
He is a frequent speaker at industry conferences on a wide range of topics. He has been profiled in The New York Times, The Wall Street Journal, CNBC, National Public Radio, ABC News, The Apprentice, and USA Today, in addition to numerous trade media.
View Instructor's Profile