Webinar: A Time for Reflection & Change: Diversity, Equity & Inclusion in the Event Industry (Recorded February 25, 2021)
Objective
Right now—during Black History Month, following a presidential inauguration, still near the start of the year—it's a time to gauge the progress or lack of progress of diversity, equity, and inclusion initiatives in the meeting and event industry. While any time is a good time to highlight racial diversity and inclusion initiatives, internally and to outside audiences, diversity initiatives are not limited to February. They are a year-long commitment.
In this webinar, our panel discusses how to implement diversity and inclusion strategies within your company and at your events. Every event is a temporary community, and all attendees should feel safe and comfortable. Are you creating events that are welcoming to all people? Does your audience reflect that? Does your company reflect your community? Panelists will dive into implementing strategies at the most prominent places — assembling diverse speaker lineups and marketing materials — to the not-so-obvious like intentionally hiring racially diverse vendors and elevating marginalized voices within your company. We will also look at how to measure results and become an advocate within the industry.
Learning Outcomes
After watching webinar you should be able to:
Define belonging, diversity, equity, and inclusion.
Evaluate your company's diversity and inclusion efforts and how those translate to your events.
Develop a DEI plan for your workplace and events.
Identify key challenges that arise and how to overcome them.
Advocate within your organization and the industry for diversity, equity, and inclusion initiatives and practice.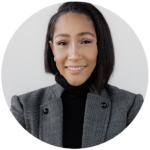 Brandi Carson
Co-founding Posh & Private Event Design with her husband, Brandi is the Principal Event Planner for the firm's social, nonprofit, and wedding clientele. Over the course of her career, Brandi has been a trusted event advisor for a number of private industry, government, and nonprofit clients. However, her most memorable experience was when she had the exciting opportunity to work in the White House Social Office, planning events that took place on the grounds of the White House, including press briefings, bill signings, state dinners, and everything in between. While there she even appeared in Glamour magazine with the former First Lady Michelle Obama and some of the other staff members.
Brandi received her Master of Tourism Administration (MTA) with a concentration in Event and Meeting Management, from The George Washington University. She earned a Bachelor of Arts degree in Economics Spelman College. She has worked with clients from across the country and internationally, and she and her work have been profiled by publications including, Essence, YFS Magazine, and Washingtonian.
Although she misses the hustle and bustle of the East Coast, Brandi currently resides in Houston with her husband, Brandon, and daughter Harper. Outside of events, her days are filled with different variations of caffeine-infused drinks, socially-distanced zoom chats, and thinking of ways to make spreadsheets more efficient when looking at post-event data.
View Instructor's Profile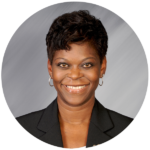 Devin Lewis CEM, CMP
Devin Lewis, CEM, CMP, is the Director of Regional Sales for the Las Vegas Convention & Visitors Authority Washington, D.C., regional office. A 24-year veteran in the hospitality industry, Devin is an active participant in all regional and national hospitality associations and is involved on many committees, boards, and task forces. Most recently, Devin has been selected as a member of the CMP Governance Commission where she will serve a three-year term. She has also been selected to serve on the Chapter and Member Advisory Council (CMAC) and the MPI Foundation US Council for MPI global. She is a certified meeting professional (CMP) and a certified exhibition manager (CEM) and believes that investing in oneself through professional development, is one of the most important ways to evolve and grow. Knowledge is power! Devin also serves as the current President of the MPI Potomac Chapter, the first Black female in the chapter's 40-year history.
View Instructor's Profile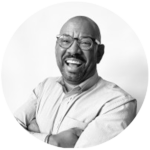 Steve M. Moore
Steve M Moore's career spans over 20 years. He is widely known in the Atlanta hospitality industry for his energetic attitude and exceeding client's expectations. Steve's attention to detail and his flair for style are just two of the many reasons he is recognized as an industry leader.
Through his numerous roles including account manager, director of sales, managing partner and business owner, Steve has advanced with such companies as A Divine Event, Palate Catering | Design, Affairs to Remember and his very own The Moore Agency. He also loves the cultural diversity of food and how it can bring people together through appreciation of something everyone enjoys – flavor. Steve frequently dines at new restaurants in Atlanta and
when he travels to ensure that he keeps up with the latest in food trends and fusion and how he can incorporate some of these aspects into event experiences.
Some of Steve's accomplishments include: 2020-2021 Chair for The International Live Events Diversity and Inclusion Committee, 2017-2018 President of the Greater Atlanta Chapter of the International Live Events Association as well as numerous other board positions, having his events featured in Martha Stewart Weddings, The Knot, Allure, Grace Ormonde, and on television in Whose Wedding Is It, Platinum Weddings, Say Yes To The Dress, and Get Married.
In his downtime, Steve enjoys traveling the world with his partner and friends. He also enjoys watching cartoons such as Looney Tunes, Bob's Burgers, and Fairly Odd Parents. Some of the best color inspirations come from animated series.
View Instructor's Profile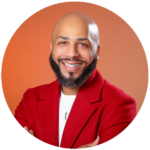 Antwone Stigall, CMP
Antwone Stigall is an award-winning event professional who you seek when you know it's time to scale your event and meeting experiences in a manner that's inclusive and equitable, both in-person and virtually. With his incomparable passion for business event strategies, indisputable creativity, and tech-savviness, Antwone is always first in line to break things that probably needed fixing anyway. Occupying roles such as chapter leader for MPI, founding chair of the MPI Global Diversity & Inclusion Committee, Instructor & Facilitator of the Inclusive Event Design Strategist Certificate Program, and Founder of the Black Meeting & Event Professionals Network, it's safe to say that Antwone is all in when it comes to the advancement of the meetings and events industry.
View Instructor's Profile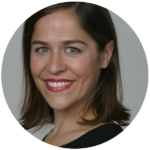 Beth Kormanik
A journalist for more than 20 years, Beth Kormanik is part of the Event Leadership Institute's editorial content team. She served as editor in chief of BizBash, a leading media resource event and meeting organizers, following roles as senior editor and news editor. She led major projects for both print and online, including the annual list of Top 100 Events in the U.S. and Canada and the launch of the BizBash 1,000 most influential event professionals. She led coverage of a variety of high-profile events such as Art Basel Miami Beach, the White House Correspondents' Association Dinner, and the South Beach Wine & Food Festival. Kormanik also served as co-host of the GatherGeeks podcast and regularly spoke to industry groups on meeting and event trends. Kormanik currently is a contributing editor to Event Marketer. She has written for the New York Times and was a reporter for the Florida Times-Union and Milwaukee Journal Sentinel newspapers. She also served as managing editor of Hotel Interactive, a trade publication for the hospitality industry. Kormanik is a graduate of Northwestern University's Medill School of Journalism and lives in Brooklyn, New York.
View Instructor's Profile