Trade Show Booths: Strategies for Success
Overview
Companies spend thousands to take part in trade shows but don't necessarily understand how to maximize their experience. Bill Sell, Partner at Advisor Communications provides a comprehensive overview of the key factors that contribute to a successful trade show from selecting the shows to exhibit, designing your booth to drive traffic, pre and post event outreach, staff training and on-site logistics.
Learning Outcomes
Understand the criteria for selecting a trade show and setting objectives for your company (speaking opportunities or hosted events).
Learn how to develop an operational budget.
Be able to establish metrics for post-event reporting.
Optimize booth design to increase engagement, corporate branding visibility and product placement.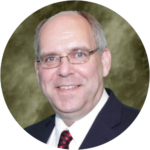 William Sell
Bill has over 37 years in event development, program execution and media management experience in the USA and internationally. As Managing Partner of Advisor Communications he's been counsel to a number of media and event companies in the book industry, biotechnology, college entrance counseling, Internet broadcasting, pharma/medical, numerous high tech trade shows and conferences in mainstream computing, marketing technology, banking services, health IT and data/information security. Bill currently is advising one of Boston's largest consumer shows on issues related to audience management. Roles have included specific programs or services on some events to full show development and management on others. Advisor Communications also provides marketing and publicity services to various small business and not-for-profit organizations including a business incubator, a retail shipping and services shop and fine arts/dance school administration. He currently serves a trustee for the Framingham United Soccer Club and is a past trustee of the Danforth Museum of Art. Most recently, he managed a special program for the Massachusetts Convention Center Authority, heading up an event development unit making Boston the first venue organization in the US to actively create their own conferences and trade shows. Bill's past leadership experience includes seven years as Vice President and General Manager of COMDEX in Las Vegas (the then most significant and largest trade show in America), the development and launch of CeBIT America, and Pulvermedia as publisher of VON Magazine (print and online editions) and GM of VON Events with responsibilities for audience development, program creation and event sponsorships and sales. Bill also served as the Vice President of Events with Fidelity Investment's Fidelity Capital/Seaport World Trade Center Boston; and as VP of Planning and Development at IDG's World Expo, with ComNet and MacWorld Expo as two of the key product groups. A frequent industry speaker on benefits of face-to-face marketing, Bill is a founding member of the Society of Independent Show Organizers and past chair of the New England chapter of the International Association for Exhibitions and Events. He is emcee and chair of the Executive Round Table, a CEO-level program at the EXHIBITORlive Conference in Las Vegas and one of the moderators at the Trade Show Executive Magazine "Fastest 50" Awards Conference in Chicago.
View Instructor's Profile