ELI Featured Planner: Jeff Kalpak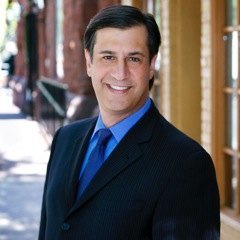 Howard Givner, Executive Director of ELI, sat down with Jeff Kalpak, President of Barkley Kalpak Agency, to find out more about his career in the event industry. Jeff has over 25 years experience in the industry and runs Barkley Kalpak Agency (BKA) based out of New York City.  BKA's team of 30 includes event strategists, designers, planners and producers who create experiential events including  product launches, press events, business meetings, conferences, galas and awards shows. The agency has created events all around the world for major brands such as MasterCard, HSBC, AOL, LG, Bayer and Samsung.
Howard Givner: What did you study in college? Did it help you with your career?
Jeff Kalpak: My degrees are in Public Relations and Psychology. My PR degree helped me understand the importance of messaging, knowing your audience and deadlines.  I also had a brilliant journalism teacher who taught us a lot about communicating ideas succinctly with words and images. Studying Psychology has helped me immeasurably in understanding human behavior not just in terms of managing clients, vendors and artists, but also as far as understanding guest behavior.
HG: Describe your career path; how did you get to where you are today?
JK: I was working in the theatre as an actor and director and fell upon special events as a side job. I realized that events were everything I loved about the theatre PLUS there was the whole business messaging side that I found fascinating. I soon realized that I needed to make the shift and with founder Lynnette Barkley, we opened Barkley Kalpak Agency with a $5 dollar investment and the desire to bring quality work to corporate events…. and here we are, 25 years later.
HG: What advice would you give to someone starting out today?
JK: Be kind and respectful to every single person you meet. Be flexible.  Show up early, stay late. Keep your eyes and ears open for opportunities. Get a pair of comfortable shoes that look good. Apply everything you learn to the next situation. Become of student of human behavior. Find your voice. Lead in your moment.
HG: What skills have helped you succeed?
JK: Humor, empathy, creativity, obsession with details, love for lists, math, desire to serve people. And, I have a great knack for surrounding myself with incredibly talented people.
HG: What skills or experience do you look for when you consider hiring someone?
JK: I want all of the required skills for a job plus I look for what I call "The Gene" — the somewhat intangible quality that makes an individual go beyond what is expected.  I ask a lot of questions at interviews and try to find out if the candidate really has the qualities or is just paying lip service.  So often at an interview, it's the subtle behavior in and around the questions that gives you the best clues.  I have surrounded myself with genuine people —  people who take pleasure in making great things happen, aren't afraid to work hard and who love to make other people happy.  I think I have a talent for finding those people.  It's a big part of the BKA brand.
HG: Is there someone in the business world you admire? Why?
JK: Dr. Dennis Gillings, founder and chairman of the board of Quintiles, Inc. He built his business from scratch, is truly passionate about world health, and is an incredibly classy human being. We have produced countless events for Dr. Gillings and remarkably, he finds the time to thank crew members personally. For a man of his stature and accomplishments, I find that extraordinary.
HG: Do you have any pet peeves?
JK: Lots. Rudeness, Lateness, people who carry massive umbrellas on our narrow city streets, auto-tune, middle seats, tip jars at Delis.