Re-Allocating Your Non-Profit Event Portfolio
Session Description
Events are a vital component to the fundraising strategies of most nonprofits, so figuring out how to reach potential donors became an essential task. Lindsay Carroll, managing director of events and production at the Robin Hood Foundation, will share how the poverty-fighting organization reimagined its event portfolio, from signature programs like its benefit gala and investor conference to new virtual events that expanded its audience—and why hybrid events are here to stay.
Webinar Participants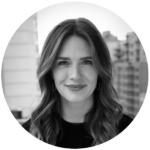 Lindsay Carroll
Lindsay Carroll is the Managing Director of Events and Production at the Robin Hood Foundation. Over the last 12 years, Lindsay has produced innovative and purpose-driven events that raise funds and awareness for New Yorkers in need. As New York City's largest poverty-fighting organization, Robin Hood finds, funds, and creates more than 200 of the most effective and innovative programs to help low-income New Yorkers overcome poverty's grip. Lindsay has produced and executed Robin Hood's signature events including the Robin Hood Benefit, Robin Hood Investors Conference, Robin Hood Rocks concert series and Heroes Breakfast among many others. The country's largest fundraising event, the Robin Hood Benefit hosts 4,000 guests, features performances by top artists and raises tens of millions of dollars. Lindsay has led Robin Hood's strategic events during the pandemic, as part of the producing team for the television specials Rise Up New York!: A Robin Hood Benefit and Heroes of New York: A Robin Hood Special. She strives to create integrative events with messaging, décor, films, event and show production reflecting Robin Hood's mission of serving New York City.
View Instructor's Profile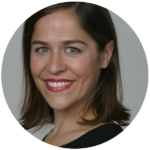 Beth Kormanik
A journalist for more than 20 years, Beth Kormanik is part of the Event Leadership Institute's editorial content team. She served as editor in chief of BizBash, a leading media resource event and meeting organizers, following roles as senior editor and news editor. She led major projects for both print and online, including the annual list of Top 100 Events in the U.S. and Canada and the launch of the BizBash 1,000 most influential event professionals. She led coverage of a variety of high-profile events such as Art Basel Miami Beach, the White House Correspondents' Association Dinner, and the South Beach Wine & Food Festival. Kormanik also served as co-host of the GatherGeeks podcast and regularly spoke to industry groups on meeting and event trends. Kormanik currently is a contributing editor to Event Marketer. She has written for the New York Times and was a reporter for the Florida Times-Union and Milwaukee Journal Sentinel newspapers. She also served as managing editor of Hotel Interactive, a trade publication for the hospitality industry. Kormanik is a graduate of Northwestern University's Medill School of Journalism and lives in Brooklyn, New York.
View Instructor's Profile