FREE EBOOK
The Event Professional's Guidebook to In-Person & Hybrid Meetings, Events, & Conferences
Download a copy of our must-have Guidebook, full of planning resources for hybrid and in-person events and meetings.
What do I need to know about using health passes at my event? What questions should we now ask during an on-site inspection? How can we make our online event digitally accessible and inclusive? How can we implement an on-site testing program?
These are just a few of the top-of-mind questions when trying to navigate the new in-person and hybrid event and meeting landscape.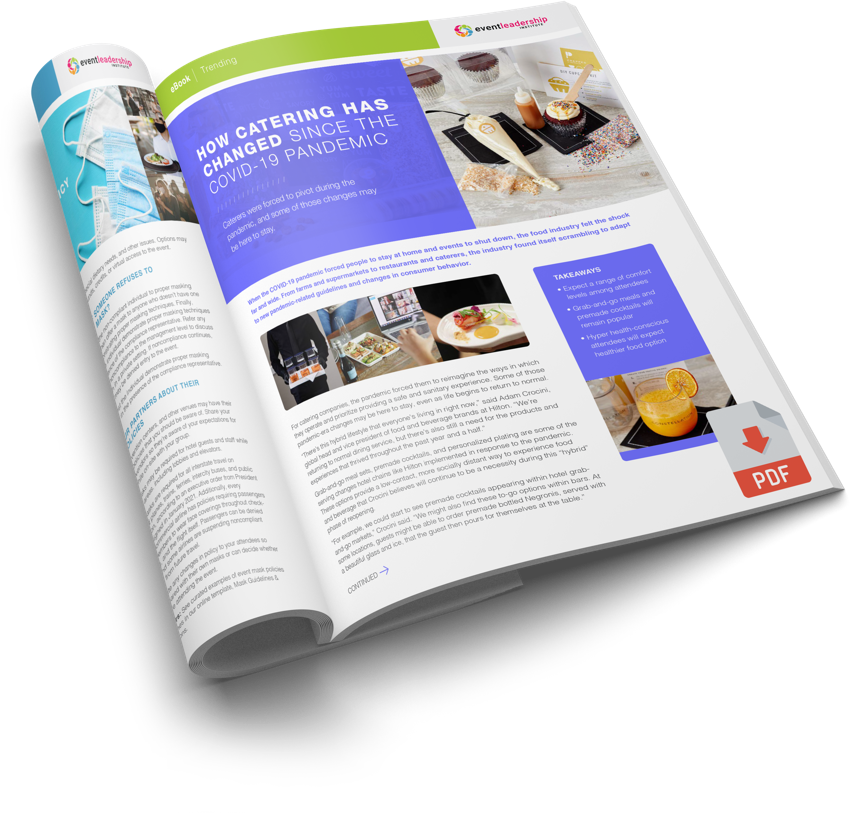 As a long-time trusted leader in professional development, the Event Leadership Institute has developed the essential Guidebook to answer these questions and more, including:
Questions to ask when planning for the return of in-person events
On-site health and safety checklists
Creating and updating a duty of care statement
Assessing venue ventilation
Establishing masking guidelines
Planning to use health passes and on-site testing protocols
Virtual and hybrid event tech solutions
And more!
Thank You to Our Partners
The Guidebook wouldn't be possible without the generous support of our partners:

Founded in 2019, Hopin enables brands and communities to create all-in-one, live experiences. Through its platform, attendees can learn, interact, and connect with people from anywhere in the world. With Hopin, anyone can create virtual, hybrid and in-person events that are highly interactive and immersive.

Socio's end-to-end event platform powers virtual, hybrid, and in-person events for Google, Lessonly, Stanford University and thousands more in 70+ countries. Socio's integrated virtual software and live event app have drag-and-drop customization with registration, ticketing, schedules, streaming, video rooms, games, chat, polls, sponsorship, networking, lead-retrieval, live-display, analytics, email and more!