ESG + DEI in Events: What Planners Need to Consider for 2022
Overview
Over the past two years, many organizations are turning to the issues of environmental, social, and governance (ESG) and diversity, equity and inclusion (DEI) with renewed focus.
Yet, according to Korn & Ferry research, 64% of organizations identify building diverse and inclusive teams as a key challenge.
In this webinar, our panel discusses how to assess, develop, and implement ESG and DEI strategies within your company to improve how events are produced and executed. Leveraging their skills as consultants in economic impact, supplier diversity, and digital accessibility, panelists will share recommendations for achieving a culture where people thrive, organizations are empowered, and sustainability efforts are supported.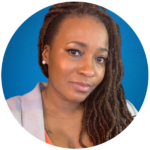 Zoe Moore
Honorably discharged from the United States Army following 12 years of service, Chiriga Moore, affectionately known as Zoe (pronounced ZOH) completed an M.S. in Hospitality, Recreation, and Tourism and then started an event planning company in Oakland, CA.
Learning that Diversity, Equity & Inclusion (DEI) were not prioritized in the meetings, events, and tourism industry, she became an advocate to help improve dialogue and action in the areas of supplier diversity, organizational culture, and diverse representation in leadership.
Initially, spearheading the formation of an Inclusion & Diversity committee with MPI's Northern California Chapter, she decided to become a Certified Diversity Professional (CDP)® to deepen her knowledge. As the co-founder of Moore Consulting Agency LLC, she seeks to support hospitality organizations to assess the FIVE Cs: Characteristics, Commitment, Capacity, Climate & Culture to develop DEI strategies that are measurable and sustainable. As an independent Hospitality Strategic Consultant, she engages leaders of organizations through her speaking, writing, and consulting.
The outgoing co-chair for MPIs 2021 Global Diversity, Equity & Inclusion Advisory Committee, Zoe is committed to holding industry leaders strategically accountable to their expressed commitment to change.
Zoe is a contributing writer to The Meeting Professional, Meetings Today, and her personal blog Unsolicited Advice. She resides in Marietta, GA with her 17-year-old son, and loves homemade chocolate chip cookies, photography, and traveling.
View Instructor's Profile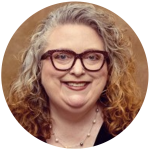 Samantha (Sam) Evans, CAE, MBA
Samantha (Sam) Evans is the Certification Manager at the International Association of Accessibility Professionals (IAAP), a division of G3ict, where she works with accessibility subject matter experts and professionals around the world to maintain, build and deliver accessibility certification programs.
Sam is also an active accessibility and inclusion advocate, with a passion for accessible digital events. She is active in the association management, event planning, and credentialling professions, with a career spanning several decades. Sam holds an MBA in International Business from Kennesaw State University. Sam is a long-time member of GSAE & ASAE, and is currently serving on the GSAE Board of Directors, ASAE D&I Advisory Group, EIC Standards for Sustainable Events Committee, and the Institute for Credentialing Excellence DEI Committee.
View Instructor's Profile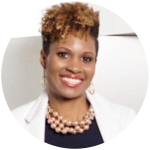 Tracey Jarmon
Tracey is a strategist, project manager and facilitator with a focus on strengthening nonprofit leaders and organizations to effectively serve communities. She has extensive experience in administration, talent development, event planning, and project management in the philanthropic and nonprofit arena.
Prior to joining CapEq, as Director, Communications, Mobilization and & Partnerships at the National Board for Professional Teaching Standards, Tracey worked to accelerate improvement in education and teacher development through national networked improvement community initiatives and DEI programs.
She received her Master of Business Administration from Howard University with a concentration in Supply Chain Management and a Bachelor of Arts in Linguistics from Georgetown University. Tracey is an active member and volunteer in several DC-area nonprofits.
In her spare time, Tracey loves taking road trips, reading, hanging out at the free museums in DC and playing board games with friends.
View Instructor's Profile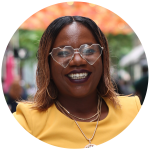 Shameka Jennings, CMP, CAE
Shameka is an award-winning certified meeting professional, certified association executive, speaker, and thought leader with over 8 years of industry experience. Shameka is passionate about people, leadership, and successful businesses. She has a knack for making meaningful connections through events and an insatiable appetite for helping others maximize their potential.
She is especially inspired to help people take their events, organizations, and careers to unprecedented levels. Shameka is the Principal and Chief Events Officer of EventsNoire, where she drives revenue growth, sponsorships, and member engagement through the creation of relevant and on-brand event experiences, in-person and virtually, for non-profit organizations, associations, and corporations.
View Instructor's Profile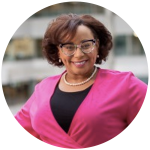 Erika White, CDE
Erika is the Owner and Principal Consultant for Griffin White Consulting, LLC. As the first head of DEI for Pennoni Associates, a national Civil Engineering firm, she led the critical assessment and strategic development plan of the first DEI program.
She continues to lend her talents as a DEI subject matter expert and consultant, serves on several diversity-related advisory boards, and is the co-founder of the networking group, The Philadelphia Diversity Professionals Consortium. She serves as a Board of Trustee for the Shipley School as well as a Board of Director for the Center City Proprietors Association and the Institute for Supply Management, Philadelphia Chapter.
She has a Bachelor of Science in Business and Administration from Drexel University Lebow College of Business and is a Certified Diversity Executive from the Institute for Diversity Certification. Erika is a mentor to young women, a regular volunteer in her faith, and a member of Alpha Kappa Alpha Sorority.
View Instructor's Profile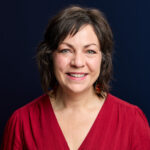 Tammy Kockaya, CMP, CMM
Tammy Kockaya, CMP, CMM, is Senior Director, Product Innovation for PCMA. She guides the professional development and educational course offerings across PCMA and the Event Leadership Institute in this role. She has been a leader in the events industry for 20+ years as an in-house corporate event professional, from her start as a meeting planner with CEB (now Gartner) to leading a 20+ team of meeting and event professionals with KPMG LLP. Before the events industry, Tammy worked in higher education as student affairs professional with the University of Maryland College Park. As a result, she has a depth of experience driving complex projects and strategic initiatives, developing relationships with stakeholders and vendors, and developing talent.
Tammy joined the Event Leadership Institute in January 2021 as a freelance consultant executing projects and initiatives, developing strategic partnerships, and building the business development function. She was elevated to Chief Strategy & Growth Officer in 2022, prior to ELI's acquisition by PCMA in January 2023. In addition, she hosts and moderates panel discussions for monthly webinars and ELI Summits, speaks and facilitates workshops on change management, resilience, transitioning from the tactical into the strategic, and team leadership.
View Instructor's Profile