Your Story Blog Series: MarrLa Merritt
Event Leadership Institute and Montclair State University alum, MarrLa Merritt, has had quite the prosperous career in events. How did MarrLa get her start in the industry and where is she today?
MarrLa shares, "I began working in events during an internship with Audience Pleasers, an event planning company based out of Clifton, NJ." Being so young when starting in the industry, MarrLa faced what many young event professionals do, others underestimating her abilities because of her young age. Despite this, MarrLa shares that she didn't let it affect her performance or career trajectory. She says, "I honestly just ignore the judgement of others. I know my expertise and work speaks for itself."
Instead, MarrLa focussed on advancing her career, working her way through several roles including Event and Communications Manager at Audience Pleasers, Event Coordinator at the New Jersey Performing Arts Center, and Development Associate at Planned Parenthood, and Manager, Special Events at Brain & Behaviour Research Foundation.
There's a common thread in MarrLa's career experience – working for organizations on a mission to improve the lives of others.
Today, MarrLa is the Senior Manager of Events for Little Kids Rock, an organization that brings musical education to underprivileged communities across 13 states. Working for an organization with such a great purpose continues to be a source of inspiration for MarrLa. She says, "I work in the non-profit sector, so planning events with a larger cause and mission behind them really motivates me to excel at my job. I love planning special events and knowing the event I'm planning will benefit lives upon it's completion makes me want to work harder."
That motivation has served her well, as MarrLa was directly involved with planning a gala that ended up raising over one million dollars on a $100,000 budget.
The events industry has its fair share of challenges and surprises. MarrLa reflects on one of the most trying moments she had as an events professional, "The most challenging situation I've faced throughout my career was a venue closing just five weeks before a large gala I was working on, without notice or a refund of our deposit. To rectify the situation, I was forced to kick into overdrive and find a new venue that could accommodate us."
As an experienced events professional, MarrLa knows all too well to expect the unexpected when planning events, which is something she wishes she learned earlier on in her career. "I wish I would have known how to relax a bit more! I would easily let the chaos of events get to me early on. Now, I wait for those moments, because no event is perfect, and something will always happen, but the true professional knows how to deal with those moments."
With over eight years of experience in the industry (although from reading her story you might think it's much longer than that) and many roles under her belt, MarrLa has embarked on another new challenge, completing her Master's in Organizational Leadership.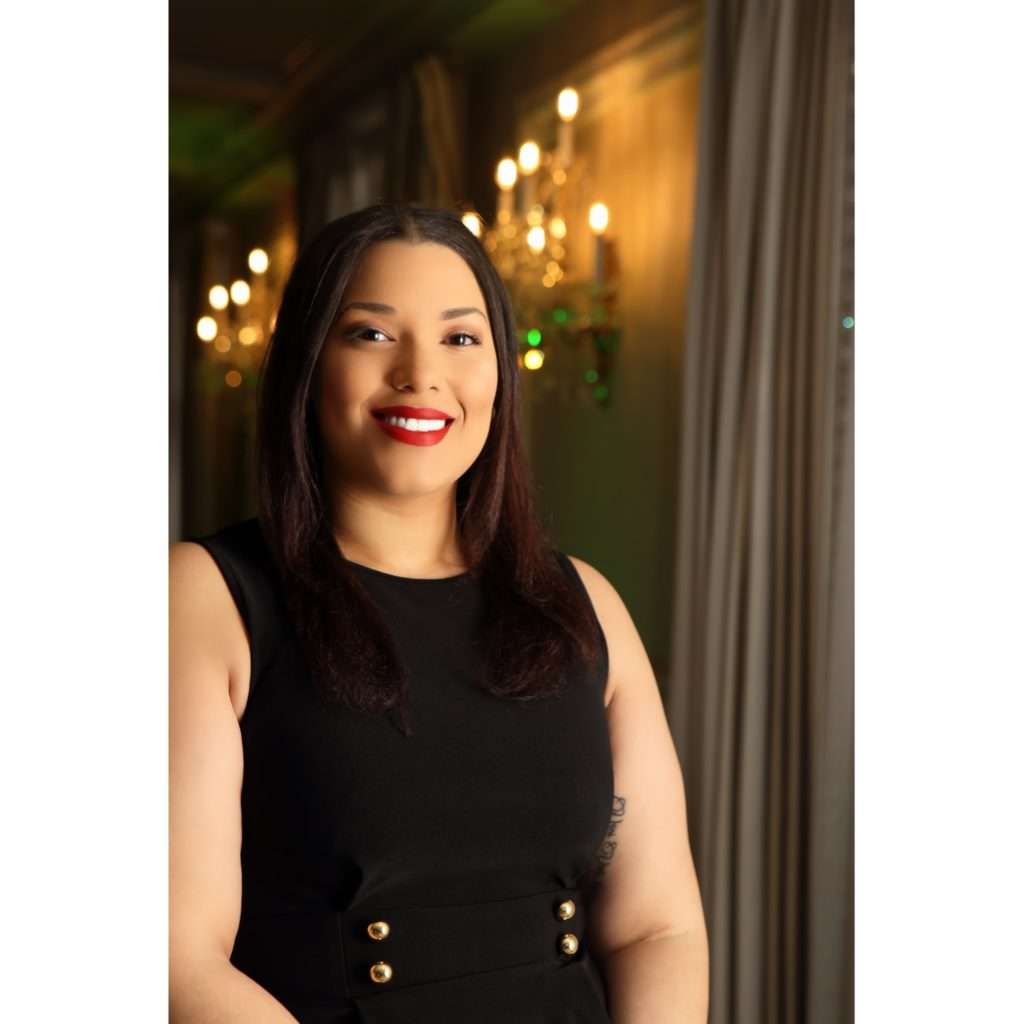 MarrLa Merritt
Senior Manager of Events, Little Kids Rock
MarrLa joined Little Kids Rock in May 2018 as the Senior Manager of Events. She has 8 years of fundraising and special event experience and enjoys the rewarding feeling that comes with working in the nonprofit sector.
Prior to coming to Little Kids Rock, MarrLa was the Development Officer of Special Events for New Jersey SEEDS, focusing on all fundraising efforts related to special events. While at SEEDS, MarrLa was able to successfully execute the annual Benefit, raising nearly $1 million. Prior to that, she was the Manager of Special Events for the Brain & Behavior Foundation in New York City, focusing on all fundraising events and building their third-party event campaign. She holds her B.A. from Montclair State University and is currently in pursuit of her M.S.M. In her spare time, she likes to sing, write poetry, paint, enjoy the outdoors with her two fur-babies, and cheer for the Philadelphia Eagles.