Beyond a Beautiful Event: How Audi Measures Success
Overview
Measuring and proving success of an event is a challenge for most brands. For Isabel Chattas, co-owner of SiiNC Agency, and her client, Audi, it was strategic planning, the development of communication and event objectives, and carefully setting measurable tracking points that proved successful in calculating ROI.
As she reviews Audi's A6 and A7 car-launch case studies, learn how Isabel and her team developed two uniquely different events which met the needs of their targeted demographics and converted 9% of event attendees into Audi A6 car owners and 14% into A7 owners. Discover the benefits and importance of developing milestones from event date through to client purchase when measuring ROI.
Learning Outcomes
Discover how a live event can directly impact consumer action and sales.
Learn the importance of segmenting your audience and tailoring event objectives and communications to meet their needs.
Understand the critical nature of developing several milestones for tracking feedback when calculating ROI.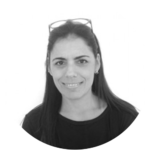 Isabel Chattas
Isabel Chattas is co-founder and Chief Operating Officer at Siinc Agency. With over 20 years' experience in marketing at companies such as Ogilvy Direct, Rapp/Collins, Intercontinental Hotels and at IMG, she has been involved with world-renowned events such as Mercedes-Benz Fashion Week (in New York City, LA and Miami), the now Sony-Ericsson Open (Miami), the Latin Grammy®s and Premios Fox Sports.
Isabel's expertise covers all aspects of the event planning and production arena, from concept to back of house operations, marketing and communications, sponsorships and programming. In addition, Isabel brings a deep understanding of corporate objectives, brand equity and ROI when it comes to both event production and sponsorship activation and management.
View Instructor's Profile