Big Wow Within Budget: Affordable Event Design
Overview
Many people can create dazzling events when given huge budgets, but it takes a truly creative professional to do so with limited means. A smart client wants a big bang for their budget. A smart Event Producer knows the tools of the trade to get it done. In this class you'll learn the secrets for creating an event that looks and feels a lot more expensive than it actually was. Jes Gordon will disclose the tricks, creative techniques, and industry resources that the insiders use to make any event look and feel like a million dollars (or more).
Learning Outcomes
Identify ways to find top name wine brands at below-market prices, and where to source less expensive wines from up-and-coming regions.
Know where to shop online for tons of creative design props the pros use.
Identify smart ideas for stretching your floral budget for the greatest impact.
Develop techniques for using lighting for dramatic impact, without blowing the budget.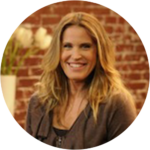 Jes Gordon
Jes Gordon's namesake company jesGORDON/properFUN provides high end, personal event design and management with loads of signature style. Her first book, Party Like A Rock Star…The Celebrity Party Planner's Tips and Tricks For Throwing An Unforgettable Bash provides everyone, regardless of their budget, with the tools to throw the party of their dreams.
Jes stumbled into the industry at only 13 years old as an assistant to a floral designer. She went on to open a contemporary art gallery and flower shop in Taos, New Mexico, and then moved to New Orleans to work on set designs for films, including Interview with a Vampire and Dead Man Walking. In 1992, Jes accepted an offer to become the Events and Décor Director for New York City's famous Tavern on the Green. Her work there led to private commissions for celebrities including Madonna, Barbara Streisand, and Sean "Diddy" Combs.
Jes has since applied her eye for design and passion for the unexpected to building her own event design and production firm. She has created captivating corporate events for Target, Tommy Hilfiger, Nissan, Budweiser, Rowenta, Swatch, King World Media, Lifetime Channel, among many others. She also continues to dazzle brides and socialites alike with dream-like weddings and private affairs.
View Instructor's Profile