Building and Managing a Volunteer Army
Overview
Is it possible to inspire, empower and motivate a team that is working for FREE?! This is a question that many non-profit organizations struggle with when producing large scale events with limited resources.
Learn from Laila Brock, Director of Events and Team Operations for the Orange Bowl, how she and her full-time staff of 3 work with and manage an army of 300+ volunteers annually to produce sporting event that hosts up to 80,000 patrons. You will gain perspective on how a solid infrastructure, strong communication, and delegating responsibility work together for the planning and production of game day and approximately 100 other events and activities surrounding the Orange Bowl.
Learning Outcomes
Learn the importance of infrastructure when developing a large volunteer base.
Gain perspective on successfully managing volunteers by empowering them with specific roles and responsibilities.
Understand why people want to volunteer and the value of proper acknowledgements.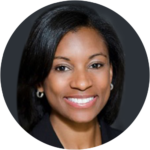 Laila Brock
Laila R. Brock is responsible for the implementation of the majority of the Orange Bowl Committee's nearly 100 annual ancillary events and team-related functions. The committee is a self-sustaining, independent organization that supports and produces events that enhance the image, economy, and culture of South Florida. She oversees the host hotel operations, transportation, hospitality, and social functions for the teams participating in the Orange Bowl. She is also responsible for the planning, management, and execution of the committee's festival and community outreach events. Previously, she served as the academic counselor for the Florida Atlantic University football team. In 2004, Brock began her career as the assistant director for the Mentors in Violence Prevention Program.
View Instructor's Profile