Choosing the Right Tent for Your Event
Overview
There are many considerations that need to be taken into account when using tents for an event from the number of guests, location, and design. Lindsay Landman, President and Creative Director of Lindsay Landman Events will review the numerous types of tents available, outlining the pros and cons to help you determine which tent is best for your event. Learn about auxiliary components (lighting, HVAC, flooring) and best practices used by planners and event designers.
Learning Outcomes
Learn about the different types of tents on the market and which is best suited to your event.
Understand how to build and manage a tented event's auxiliary components such as flooring, lighting HVAC.
Be able to educate clients about the considerations related to creating a tented event.
Speak intelligently with tenting and other related vendors by expanding your vocabulary when it comes to hosting outdoor events.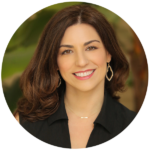 Lindsay Landman
New York based event designer Lindsay Landman has been producing innovative galas, weddings and special events in New York and around the globe since 2001. Her company, Lindsay Landman Events, is a market leader in the unique integration of event planning, design and production.
Lindsay is the planner of choice for the country's most influential business and technology leaders who regularly seek her creative touch balanced with her strong focus on thoughtful and detailed execution. She thrives on designing complicated multi-day celebrations, building unique and challenging event environments and debunking the complex puzzles of advanced event production.
She is an experienced event industry educator and sought-after speaker who has addressed elite audiences at Engage!, BizBash Elevate, The Knot Pro and others on the topics of event design, wedding planning, leadership, business development and branding. Harper's BAZAAR and BRIDES have each named Lindsay Landman Events on their lists of the best wedding planners in the world.
View Instructor's Profile