Convene Live: A Discussion on Strategic Challenges For International Business Events
Overview:
Three industry leaders will share their perspectives on strategic challenges that require new ways of thinking and preparation – rising costs, inflation, and understanding the impact of social media on audience behavior to name a few. Learn how major trends have fundamentally changed our industry and the new realities for international business events.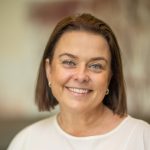 Paula Rowntree
Paula is a passionate advocate for the power of business events to create long term economic and sustainable impact. As a leader within the business event and association/not-for-profit sectors, with more than 30 years' experience, Paula works with organization's to successfully design, develop and implement business event strategies that enhance the member, organization and customer experience, adapt to changing environments and best practice, diversify revenue streams and increase the value of the organization.
In September 2022, Paula started The Business Events Network, an on-line community for all those who conceptualize, plan and deliver events as part of their career journeys. It is a home where they can find support, templates, updates, forms and everything else to help them be the amazing event professionals they were born to be.
View Instructor's Profile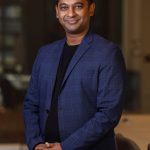 Veemal Gungadin
Veemal Gungadin is the founder & CEO of GlobalSign.In Pte Ltd (GSI), the company behind the fast growing event tech platform, GEVME. Veemal Gungadin graduated from the National University of Singapore in 2003 with a Bachelor in Computing. 
 
Veemal founded GSI in 2007, architected and coded the very first software platform of the company. GSI is today a leading event tech company in Asia. Veemal remains at the forefront of technology and spearheads the product vision of the company's core platform, GEVME. As COVID-19 continues to change the nature of events and marketing forever, more than a software tool, GEVME has transformed into a platform and community to power the next generation virtual & hybrid events. 
Veemal also invests in and advises several startups in other areas such as MarTech and Fintech. Some examples are: 1) Singapore-based, Synchestra, a fast growing InsurTech company, 2) Sweden-based, Severalnines, a leading Database management product for highly-available database clusters. 
 
Veemal volunteers his time at SACEOS as the VP of Digital and Innovation, where he drives national level initiatives in Singapore to help enterprises and individuals in the events industry digitally transform themselves to be future ready. 
 
He also volunteers his time on other causes such as the Migrant Workers issues, working with the National Volunteer and Philanthropy Centre in Singapore. 
View Instructor's Profile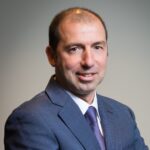 Panos Tzivanidis
Panos Tzivanidis is the Director of Corporate Events & Services for IOC, the International Olympic Committee, widely known for the Organisation of the Olympic Games, with headquarters in Lausanne, Switzerland.
Panos and his team are responsible for a large variety of activities, including all events organized by the IOC worldwide, as well as all accommodation needs, travel, accreditation for the Olympic family for all events around the Games period, as well as the Olympic Club; the main and exclusive Hospitality area for the Olympic family, Head of States, their Top VIP & Dignitaries guests. Under his responsibility is also Facilities Management and general services for all IOC premises.
Panos has direct responsibility and decision power for a large variety of activities including all strategic marketing events organized by the International Olympic Committee worldwide. Reporting for specific projects, directly to the President and Director-General of the IOC, he is accountable for a budget of over USD 50M and a team of 88 permanent staff and over 100 contractors during major events.
Panos is responsible for the strategic planning, all operational aspects, content coordination as well as all events during and around the Olympic Games period. His role often brings him to the negotiation table with local authorities and government representatives to create a win-win situation for all parties involved.
He joined IOC in June 2013 after having spent two years as the Head of Conferences for UEFA, widely known for the organization of the Champions League, Europa League, and National teams EURO soccer tournaments, and previously having spent 11 years with SWIFT (Society for Worldwide Interbank Financial Telecommunication), and organizer of Sibos, the world's premier annual financial services event. Panos was the Head of Events at Sibos, dealing with all organizational aspects and strategic planning of the exhibition and the conference in all five continents that the Sibos event was organized.
His profession has allowed him to travel to all corners of the world becoming an expert on international relations, having represented the companies he worked for and negotiated with the highest authorities in many different countries and cultures. Panos is a great believer in the power of networking amongst the people in the events/conference & marketing industry worldwide. He is also a great believer in team spirit and its positive impact on success.
View Instructor's Profile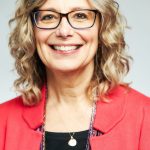 Michelle Russell
Michelle Russell has been the editor in chief of PCMA Convene since 2003, where she continues to lead a team of talented editors and writers to produce award-winning content across various platforms, with the goal of sharing knowledge with — and inspiring — the global business events professional community.
View Instructor's Profile