Convene Live: Coping with Stress, Trauma and Building a Culture of Resilience
Overview:
Stress and long hours are no strangers to event professionals. However the pandemic and continued uncertainty have, in some cases, compounded repeated exposure to stress impacting emotional, mental and physical well-being. Clinical professionals from the Ohio State Department of Psychiatry and Behavioral Health at Wexner Medical Center will share tips from their evidence-based training and therapy program to add to your wellness routine and how to support colleagues to build resilience in your teams.
Learning Objectives:
Stay on top of how you manage stress, trauma and take action to build resilience.
Recognize instances where you can provide emotional support to peers versus directing them to professional support services.
Build a culture of built-in support amongst your peers.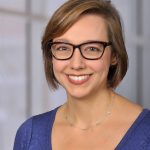 Arianna Galligher, LISW-S
Arianna Galligher, LISW-S is the Director of the Gabbe Health & Well-Being Program and the Associate Director of the Stress, Trauma and Resilience (STAR) Program at OSU Wexner Medical Center in Columbus, Ohio. She has an extensive clinical background across multiple settings, serving both adolescents and adults. She earned her Masters degree in Social Work in 2005 at Ohio State University where she also currently teaches part-time.
View Instructor's Profile