Convene Live: From Stats to Stories – Making Event Data Work for You
Overview:
Event data has become multi-dimensional in a few short years compared to when post-event surveys were the go-to source. Where should you start and how do you effectively communicate what the data means for your in-person, hybrid and digital events? Data expert Joe Colangelo will outline the steps to take to make your data collection and analysis more manageable. The second half will unpack various approaches to sharing the results in a way that's compelling for your leaders and stakeholders.
Learning Objectives:
Understand how the use of data has changed and improved.
Incorporate best practices into your approach to data-driven decision-making and strategy development.
Learn how to effectively create a story around your most important data point for the win.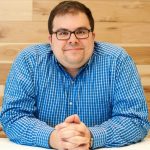 Joe Colangelo
Joe is the Co-Founder and CEO of Bear Analytics – a technology company that powers event success. Obsessed by the fundamental belief that data-driven insights make for better event outcomes and experiences, Joe and the team at Bear Analytics created Bear IQ. Bear IQ is the industry-leading event analytics platform that powers the measurement, design, and growth of the world's best experiences – all possible via the data you're already collecting.
Formerly the principal strategist behind the strategic development of BIO's One-on-One Partnering System, a web-based, SaaS platform, focused on providing biotech and pharma companies an efficient system for engaging in face-to-face interactions at an international portfolio of events.
View Instructor's Profile