Overview
Any event with some type of activity on a stage needs a Run of Show document to tell all the behind-the-scenes players what to do. Whether it's stage managers, lighting technicians, audio technicians, technical directors, or your voice of god (announcer), the Run of Show serves as the architectural blueprint and road map for a successfully executed program. In this class you'll learn how to create a professional run of show in an easy step by step process.
Learning Outcomes
Identify the purpose of a run of show, and who needs access to it.
List all program components that go into a run of show document.
Learn tips for ordering the program elements to keep things fresh and lively.
See a sample run of show being created for an actual event, matched to an accompanying video showing it in action at the event.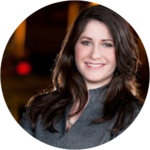 Lizz Torgovnick
Lizz Torgovnik approaches life as she approaches every challenge, as an opportunity to be awesome – and she delivers on this Sequence core value every time. As Chief Creative Officer and founder, Lizz brings her deep passion for creativity and hospitality to Team SEQ. Lizz has dazzled clients at USA TODAY Sports, Moët Hennesy, StarKist, The Travel Channel, Toy Industry Association, Women's Bond Club, Hospitality Sales and Marketing Association International, and The Wharton School. She is often called on to share her perspective and wisdom delivered directly with a dose of fierce wit and signature sarcasm.
View Instructor's Profile