Designing Your Event for Maximum Engagement
The fight for the audience's attention is fierce, and events clients in every industry feel this. Learn how to get that winning touch – engagement – and distinguish yourself. Hosted by Tammy Kockaya, Chief Strategy & Growth Officer, | ELI with Panelists; Sophie Ahmed, SVP Market Strategy | Hubilo, Lori Allen, VP Global Event Operations | MetLife and Chandra Champion, MSSA, CNM, National WIC Association, share their tips on creative event design and how to reimagine the standardized events and stand out from the crowd.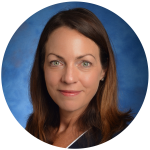 Tammy Kockaya
Tammy Kockaya, CMP, CMM, is the Chief Strategy & Growth Officer with the Event Leadership Institute, the premier education and professional development provider for event professionals. She has been a leader in the events industry for 20+ years as an in-house corporate event professional, from her start as a meeting planner with CEB (now Gartner) to leading a 20+ team of meeting and event professionals with KPMG LLP. Before the events industry, Tammy worked in higher education as student affairs professional with the University of Maryland College Park. As a result, she has a depth of experience driving complex projects and strategic initiatives, developing relationships with stakeholders and vendors, and developing talent.
Tammy joined the Event Leadership Institute in January 2021 as a freelance consultant executing on projects and initiatives, developing strategic partnerships, and building the business development function. In addition, she hosts and moderates panel discussions for the monthly webinars and has been engaged in developing new curricula and educational offerings for ELI.
View Instructor's Profile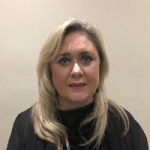 Sophie Ahmed
Sophie Ahmed has 20+ years of experience in media and events; including exhibitions, conferences, awards and training across multiple industry sectors. She has launched and led successful global industry-leading events, gaining her experience on leading brands within leading global event companies, holding senior positions at Informa, Reed Exhibitions, Cannes Lions and Money 20/20. Most recently Sophie launched and was the CEO of The Virtual Events Institute (VEI), bringing together the global events industry to learn, connect and upskill in virtual and hybrid events. During her time as CEO of VEI, Sophie wrote the certification training program which has upskilled 2500 + event professionals globally and she was at the heart of the global events industry working with both event planners and event tech companies, creating content to serve the evolving needs of the industry. Sophie joined Hubilo in March 2021 as SVP Market Strategy. 
View Instructor's Profile