Developing a Membership Mindset
Session Description
One of the hottest trends is the membership model. Bob Bierman, head of programming and product at G100/World 50, describes the idea of commercial memberships, why they're growing as a trend, what's involved in setting up and nurturing memberships, along with examples of how G100 has adapted its membership model for the C-suite in a completely digital environment.
Webinar Participants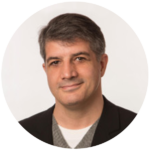 Bob Bierman
Bob Bierman, a seasoned media veteran, is chief product officer of G100, where he oversees content, programming and product strategy for the company. He also founded Tiny World Media, through which he has served in principal executive roles for media startups including CB Insights and News Deeply, Inc.; as strategic advisor to The Economist, TechCrunch and Engadget; and senior media advisor to the North Macedonia Strategic Initiative. Prior to this he served as general manager of Washington Post Live, founded the Bloomberg Link division of Bloomberg L.P., held executive positions at Fortune Magazine and was vice president/general manager of the trade show giant, Softbank Comdex. He is a public speaker and writer. His work has won numerous media industry awards in the U.S. and abroad. Having done business in 25 countries, with a specialization in China, India, Southeast Asia and Mexico, Bierman's career spans the globe. He has served on the board of the Metropolitan Opera Guild in New York City and currently serves on the board of the Balkan Investigative Reporting Network and Pikasa Strategic Insight.
View Instructor's Profile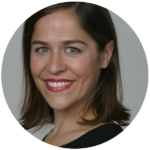 Beth Kormanik
A journalist for more than 20 years, Beth Kormanik is part of the Event Leadership Institute's editorial content team. She served as editor in chief of BizBash, a leading media resource event and meeting organizers, following roles as senior editor and news editor. She led major projects for both print and online, including the annual list of Top 100 Events in the U.S. and Canada and the launch of the BizBash 1,000 most influential event professionals. She led coverage of a variety of high-profile events such as Art Basel Miami Beach, the White House Correspondents' Association Dinner, and the South Beach Wine & Food Festival. Kormanik also served as co-host of the GatherGeeks podcast and regularly spoke to industry groups on meeting and event trends. Kormanik currently is a contributing editor to Event Marketer. She has written for the New York Times and was a reporter for the Florida Times-Union and Milwaukee Journal Sentinel newspapers. She also served as managing editor of Hotel Interactive, a trade publication for the hospitality industry. Kormanik is a graduate of Northwestern University's Medill School of Journalism and lives in Brooklyn, New York.
View Instructor's Profile