Event Accessibility Strategist: Welcome. Every. Body. (EAS-FA23) | Start Date November 8, 2023
You must enroll in this course to access course content.
We designed this course to provide you and your team with the knowledge, skills, and know-how to transform your in-person and digital events so they are welcoming, accessible, and inclusive for every body.
Learning Outcomes
Create a commonsense approach to event accessibility.
Determine which accessibility protocols to include in venue & supplier RFPs, and identify criteria for evaluating responses.
Understand and apply key concepts from the WCAG (Website Content Accessibility Guidelines) to all digital content, including registration sites, presentation slides, etc.
Develop an Event Accessibility Policy & Checklist for your organization's in-person and virtual meetings & events.
Develop a training guide for on-site event staff on best practices for interacting with disabled attendees.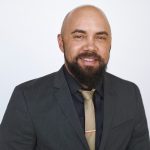 Joshua Klipp
Josh is the Founder and Principal of Made Welcome, an accessibility consulting firm focused on accessibility at workplaces and events. Prior to founding Made Welcome, Josh practiced law for 16 years, specializing in the Americans with Disabilities Act. He is also a Certified Access Specialist (CASp No. 812) through California's Division of the State Architect and is certified to provide guidance on accessibility in the built environment.
After practicing law for nearly 2 decades, Josh left litigating to do all things disability for one of the world's largest tech companies, Salesforce. At Salesforce, Josh set up and implemented the reasonable accommodations process for Salesforce's 15,000 employees in the United States and Canada. He also created and implemented the first accessibility initiative for Dreamforce, the world's largest tech conference – an accessibility strategy that Dreamforce continues to implement today. Because of his experience in workplaces and events, Josh understands the challenges and nuances faced by employers, event producers and venues. On nights and weekends, Josh moonlights with his band, the Klipptones, and is a volunteer Planting Leader with Friends of the Urban Forest.
View Instructor's Profile