Event Measurement & Analytics (EMA-FA23) | Start Date September 27, 2023
Welcome to the Event Measurement & Analytics Certificate Course!
Now, more than ever, clients and stakeholders are bringing a laser-like focus to the R.O.I. of their events. With all the structural changes to the event industry wrought by the pandemic, decision-makers are scrutinizing how much money, time, and energy they invest in hosting, attending, exhibiting, and sponsoring events. And surveys alone won't cut it. Instead, business leaders want valuable and actionable data that can drive decisions. But which data, where do you get it, and how do you interpret it?
This course will provide a step-by-step approach to mastering the art of event measurement, from event conception to post-event debriefing. You'll learn how to help stakeholders define event goals, identify ways to measure them, and calculate an event's Return On Investment (R.O.I.) for all stakeholders. In addition, we'll explore how and where to collect the critical pieces of data you need, how to interpret that data, and, most importantly, how to craft and present a narrative about the event to your clients and stakeholders. You'll leave this course well-versed in the lexicon of statistics and data analytics and feel empowered to discuss your event's performance and R.O.I. with senior leaders.
LEARNING OUTCOMES
Upon completion of this course, participants will be able to:
Evaluate different data-driven ways to measure an event's success based on stakeholder goals.
Determine which key metrics you should include in your event dashboard.
Identify event data sources, and create a plan for collecting and integrating them.
Calculate event R.O.I. and use it to tell a story about the event's performance, including how well it helps the organization achieve its strategic goals.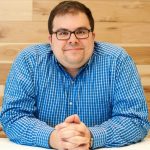 Joe Colangelo
Joe is the Co-Founder and CEO of Bear Analytics – a technology company that powers event success. Obsessed by the fundamental belief that data-driven insights make for better event outcomes and experiences, Joe and the team at Bear Analytics created Bear IQ. Bear IQ is the industry-leading event analytics platform that powers the measurement, design, and growth of the world's best experiences – all possible via the data you're already collecting.
Formerly the principal strategist behind the strategic development of BIO's One-on-One Partnering System, a web-based, SaaS platform, focused on providing biotech and pharma companies an efficient system for engaging in face-to-face interactions at an international portfolio of events.
View Instructor's Profile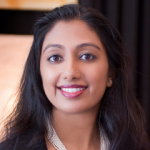 Vinnu Deshetty
As Founder and CEO, Vinnu Deshetty brings over 20 years of experience working with conferences, meetings, and events. As a meeting planner, she understands the hurdles her industry peers encounter on a daily basis. As a techie, Vinnu knows that there are tools and tricks of the trade to help organizations overcome the unknowns of what will happen next.  Vinnu loves learning what peers in the industry have to share and share what she's learned along this journey we call digital transformation.
In an environment where technology is quickly changing, and the nature of meetings is evolving, Vinnu leads EVA's team of meeting planners and developers that takes the guesswork out of meeting planning. "Armed with data that EVA collects, we no longer have to rely on our gut to make strategic decisions about our events. Listen to the data. It's trying to tell you something." 
Raised as a coal miner's daughter in western Kentucky, Vinnu learned the value of hard work and community. Experiencing how a community rallies together in good times and bad, she knows that the meetings industry will champion again. Vinnu obtained a Bachelor of Science from Vanderbilt University and a Master of Public Administration. She now works and resides in the Washington, DC area with her fierce feminist daughters and her sidekick Toby the wonder dog.
View Instructor's Profile