Overview
You can have the best planned event, only to see it go awry through factors beyond your control. Though you can't control weather, strikes, acts of terrorism, and other unforeseen circumstances, you can properly insure your event against them. This class will provide an overview of the risks event planners face, and the insurance protections available for them.
Filmed on location at 24 Fifth Banquet Facility, courtesy of the Glazier Group.
Learning Outcomes
Recognize the key risks faced by meeting and event professionals. Understand how to protect you and your client's best interests.
Understand insurance and how to purchase coverage. Available specialty event insurance options and their benefits for you and your clients.
Understand general liability policies and where they fall short for this industry.
Understand and identify elements of Certificates of Insurance.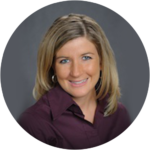 Melissa Maybury
Melissa Maybury is the Manager of Sales and Marketing for HCC Specialty Underwriters and has been with the company for a little over 5 years. While knowledgeable of all HCCSU's products, her main focus has been on the event related insurance products in the entertainment, event planning, sporting, tradeshow, and promotion marketing industries. Melissa has worked with many event planning companies, event organizers, and/or their insurance brokers to determine what exposures they have and what products will be best suited for them. Melissa and HCCSU are members of ISES International, MPI New England, The Association of Bridal Consultants, IFEA, IAFE, and the Promotion Marketing Association. Prior to HCCSU, Melissa worked in sales for a payroll company. She attended the University of Connecticut and graduated with a Bachelors degree in Business Administration with a concentration in marketing. She now resides in Charlestown, MA with her husband and dog.
View Instructor's Profile